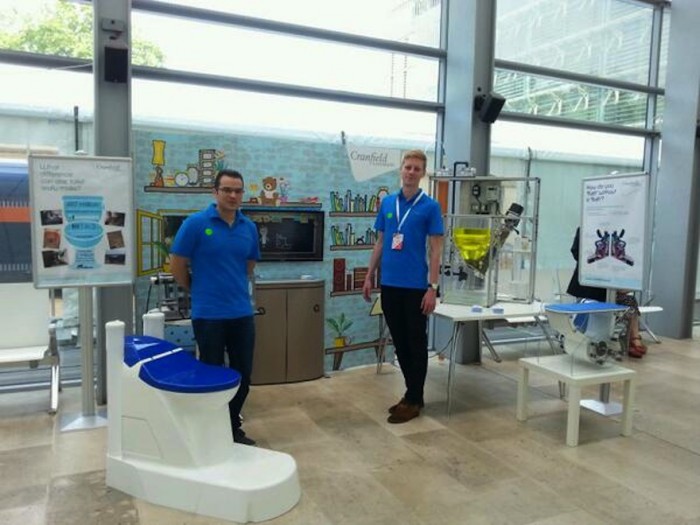 The nano membrane toilet, a new waterless toilet design, runs for less than five cents a day and will begin trials in Ghana early next year.
The nano membrane toilet – which is estimated to cost less than five cents per person per day – is to be trialled next year in Ghana. Developed by a team of researchers at Cranfield University in the United Kingdom, the nano membrane toilet system requires no water or external energy to process human waste.
A new report by the United Nations and the World Health Organisation estimates that around 2.3 billion people do not have a basic, hygienic toilet.
The nano membrane toilet processes human waste on site. The toilet uses a rotating mechanism, rather than water, to transport the waste into the toilet whilst simultaneously blocking any odour and the user's view of the waste.
The waste is filtered through a nanotechnology membrane with holes just big enough for the pure water molecules that come from liquid waste. The solid waste and pathogens, which are too big to pass through the membrane, are transported into a different chamber.
The nano membrane in the toilet wall facilitates water, from the liquid waste, transportation in the vapour state rather than as a liquid state because it yields fewer pathogens. The vapour becomes water that can be used for household and gardening purposes.
The solid waste is incinerated in a second chamber. However, this part of the innovation is still under development, according to the Cranfield team.
The toilet was developed as part of the global "Reinvent the Toilet Challenge" set by the Bill and Melinda Gates Foundation. The challenge was to develop a toilet that provides a safe sanitation solution for the developing world at minimal cost to the user.