A New Kind of Beauty is a photographic series by Phillip Toledano that follows in the vein of traditional – almost medieval – portraits but with wholly unconventional subjects. This collection of intimate images depict individuals who have elected to go under the surgeon's knife in pursuit of physical beauty.
Toledano's images do not narrate their own meaning – instead, the photographer aims to raise questions regarding the viewer's own conclusions about beauty and how it can be attained.
"Beauty has always been a currency, and now that we finally have the technological means to mint our own – what choices do we make? Is beauty informed by contemporary culture? By history? Or is it defined by the surgeon's hand? Can we identify physical trends that vary from decade to decade, or is beauty timeless?" said Toledano about his motivation.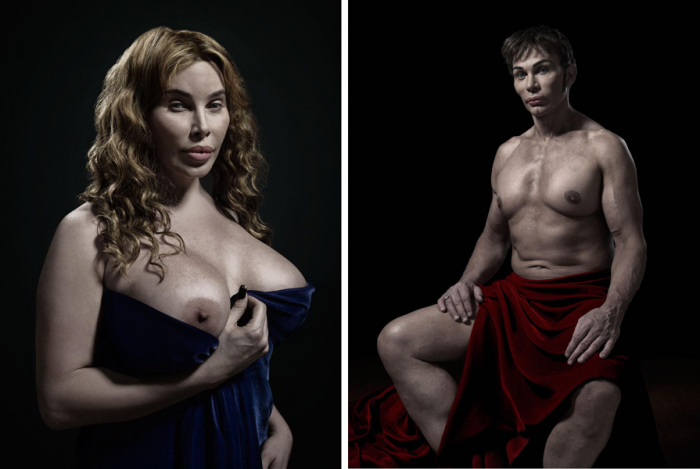 The style of Toledano's photos signify an homage to Hans Holbein the Younger, a renowned European painter whose portraits are considered to be some of the most life-like to emerge during the 16th-century. Both artists depicted their subjects in a forthright way in darkened settings.
Toledano's series showcases a unique slice of modern culture (namely the relatively new practice of plastic surgery and reconstructive treatment) in contrast to Holbein's portrayals of monarchy and aristocrats. It was Toledano's goal to cast these individuals in a more stoic light, avoiding the tendency of degradation which usually surrounds cases of extreme plastic surgery.
"I wanted to make beautiful and distinguished portraits of these people. … I wanted to represent a particular part of beauty from our time," he said.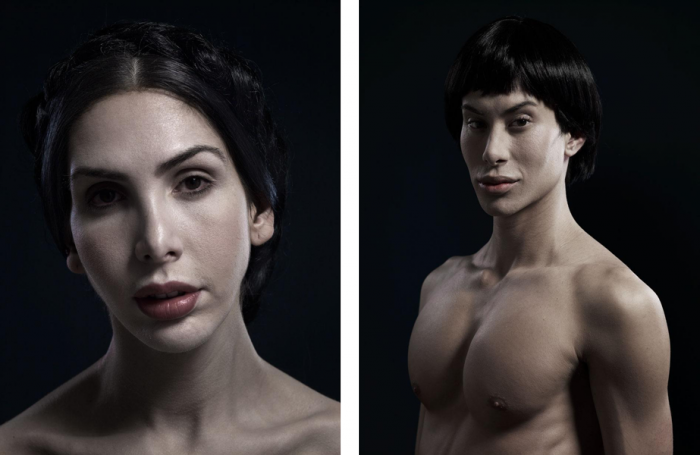 A New Kind of Beauty is the second project of Toledano that deals with mortality and the implications of age. His series prior to this one, Days with My Father, documented his own elderly father as Toledano took care of him. Both photographic projects eventually led to book publications and A New Kind of Beauty can be found here.