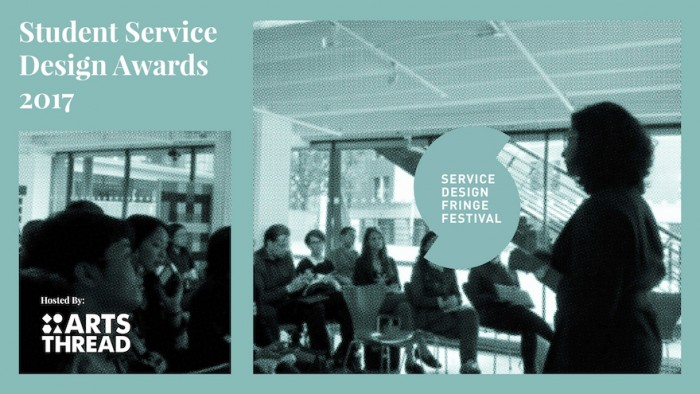 Student Service Design Awards
A new competition for student service designers has just been launched by London-based Service Design Fringe Festival. The competition, which will be hosted by Arts Thread, is open to students from all over the world with the explicit aim of showcasing the world's best student projects in order to empower graduating service design students.
"In a time where service design is just starting to be added to university design curriculums the world over, we want to reward and champion the forward thinking students who have dared to be different from their peers, especially from courses that are not yet fully equipped to support service design learning," said a statement on the Arts Thread website.
"Bridging the gap between the study and practice of service design, this new competition challenges students to show how they approach briefs and what methods they use to design or redesign services. In showing the process, as well as the outcome, we want students to demonstrate their growing abilities to work in the industry as service designers."
Three winners will get a chance to do a talk on their projects during 2017 Service Design Fringe Festival in London, which takes place in September. The festival runs alongside the London Design Festival and attracts over 1000 visitors each year.
Entries close on August 11.
For more details on how to enter, visit the Arts Thread website.