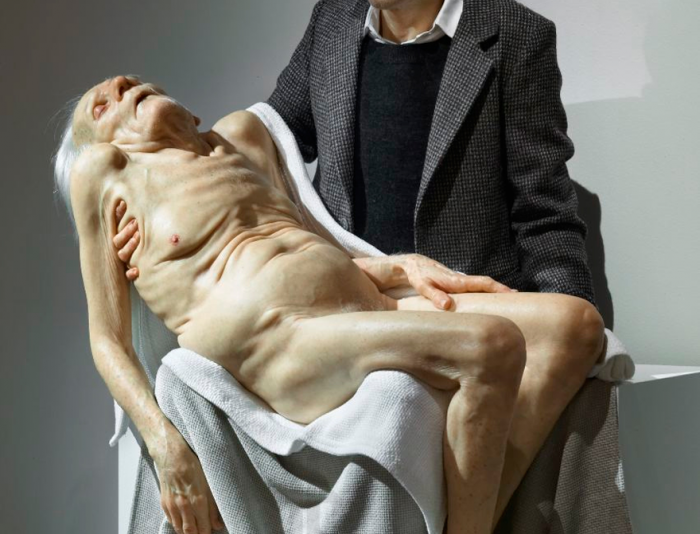 Sam Jinks is a Melbourne-based sculptural artist who creates painstakingly detailed representations of the human form. From textured skin imperfections to minuscule hair follicles, Jinks recreates unfiltered and eerily accurate versions of people.
Lifeless yet effectively life-like, Jinks' sculptures teeter between being art and being human. His figures are typically suspended in a state of vulnerability, lying on the ground and without clothing.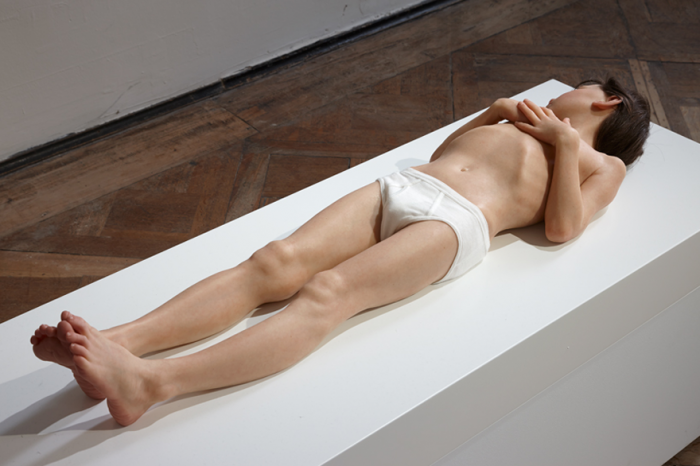 One sculpture, like "Woman and Child" (seen in the video below), can take more than three months to complete as Jinks' craft is ostensibly meticulous and time-consuming. His creations consist of silicon, paint and real human hair, which he embeds into the skin of his figures by hand.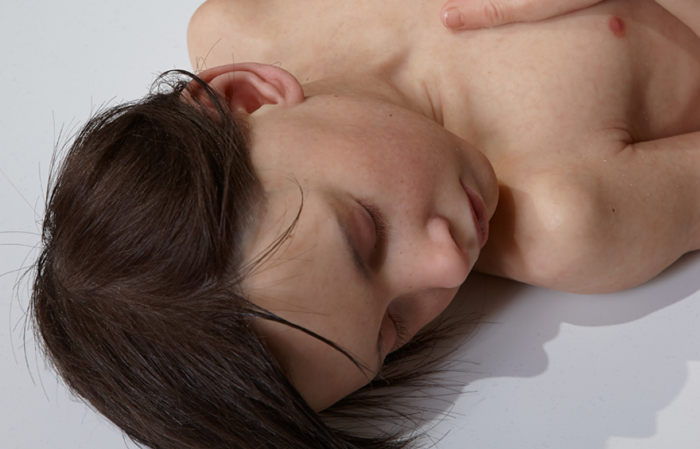 With experience in the film industry as a character designer and prop-maker, the Australian artist no longer uses his craft to create fantasy creatures and instead depicts mixtures of people in his life who have personal value to him.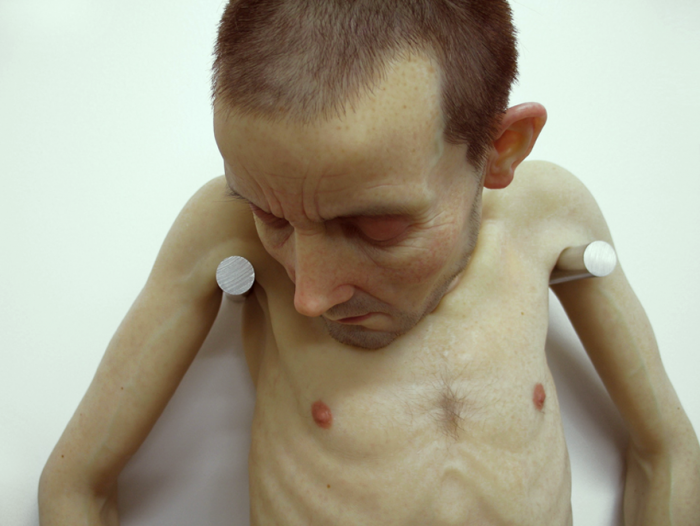 He creates an amalgam face – one that is based on several different people – for each of his sculptures.