Marcin Ryczek is a conceptual photographer based in Cracow, Poland. Taking inspiration from the world of geometry, Ryczek's artworks have a graphical quality with clear focal points, straight lines and minimal textures. He creates visual metaphors with simple photographic configurations, raising philosophical questions in a quiet, monochromatic way.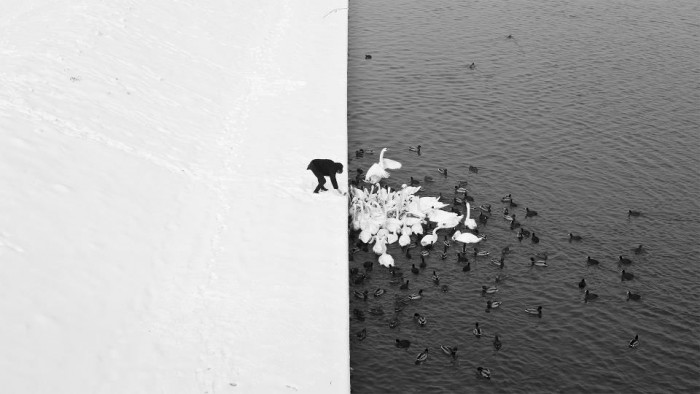 In this shot, "A Man Feeding Swans in the Snow", Ryczek captures a visual dichotomy that can be interpreted in a number of ways. According to him, it was his goal to illustrate "the nature-created contrast of white snow and dark water. The two, separated by a straight line of the waterfront, serves as a reflection of the Yin-Yang symbol of opposing, yet complementary forces."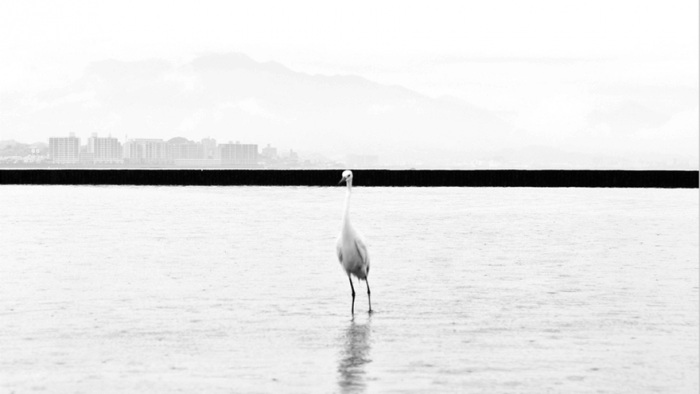 In "Hiroshima – Phoenix Rising from the Ashes", Ryczek explores the concept of eternal rebirth in the context of the Japanese city Hiroshima and its tragic devastation during World War II. An elegant bird is seen standing in shallow water with the skyline of Hiroshima faintly punctuating the background, referring to this city's impressive revival and peaceful character in the 21st century.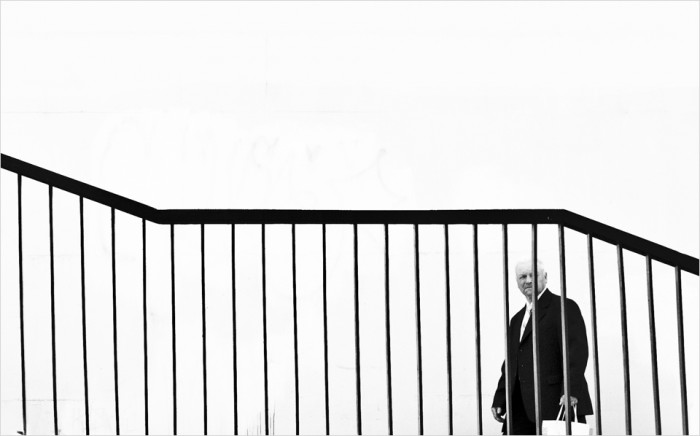 "The Graph of Life" is a clever yet simple representation of the rise and fall of a single human life in its entirety. Using visual trickery, a section of railings become a bar graph that refers to the anonymous man's stature in life. Ryczek says, "This photograph is a meditation on the evanescence and passing of a human life. The graph can be perceived in many ways: as associated with the passing of years, gaining experience and wisdom, or even with the spiritual and the transcendent."
In 2013, Ryczek received the Grand Prix de Découverte: International Fine-Art Photography Award as well as a Siena International Photography Award in 2016.