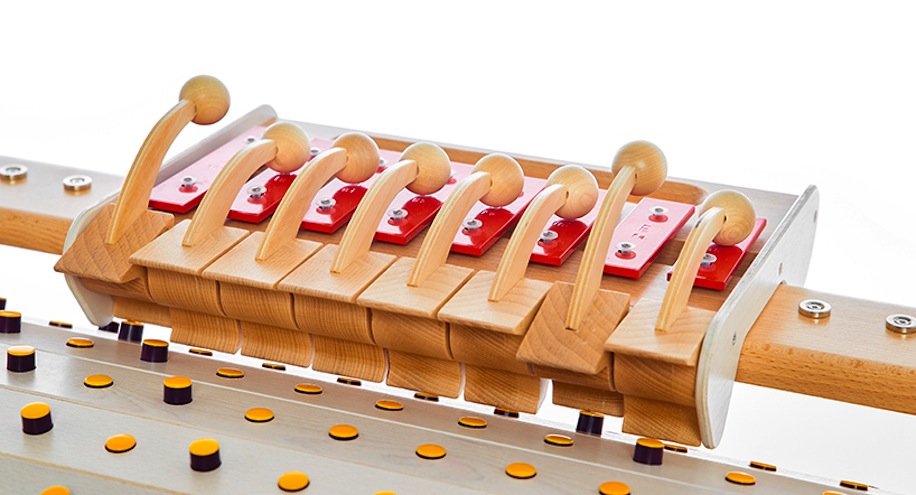 The Musicon is a musical instrument designed to promote development and exploration – both physical and artistic – in children between the ages of 2 and 8. Created by designer Kamil Laszuk as part of his 2011 graduation thesis at the Academy of Fine Arts in Wroclaw, Poland, the unusual instrument represents a fusion of Laszuk's two passions: music and design.
After touring pre-schools with his double bass in tow to observe how children absorb and respond to music, the designer was particularly struck by a young deaf girl whose entire demeanour changed in response to his playing. It proved a transformative experience for Laszuk who subsequently dedicated himself to design toys for ALL children, even those with challenges.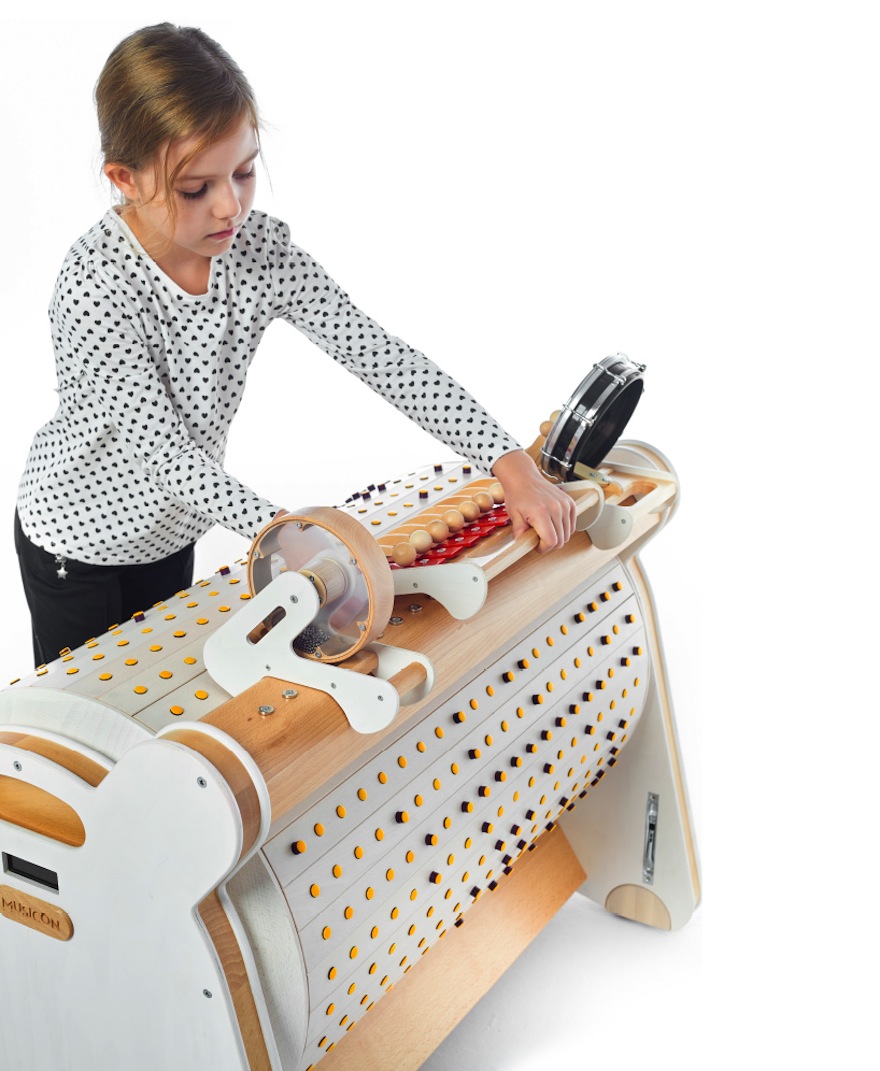 A miniature laboratory of sound, physics and mechanics, the Musicon combines a drum, xylophone and ball-bearing mill. Built for easy interaction, users are able to create the sounds of an entire musical troupe using just this single device. Through play, it aims to provide children with a deeper understanding of music, logic, cooperation, rhythm and even math.
Made from wood, the main part of the instrument consists of a rotating barrel organ with hundreds of moveable buttons. These activate the various instruments that are held in place by a magnetic frame. The many buttons work like ballpoint pens: push once and it is engaged, push again and it disengages. Laszuk declares his discovery of this old style barrel organ as his 'a-ha moment'.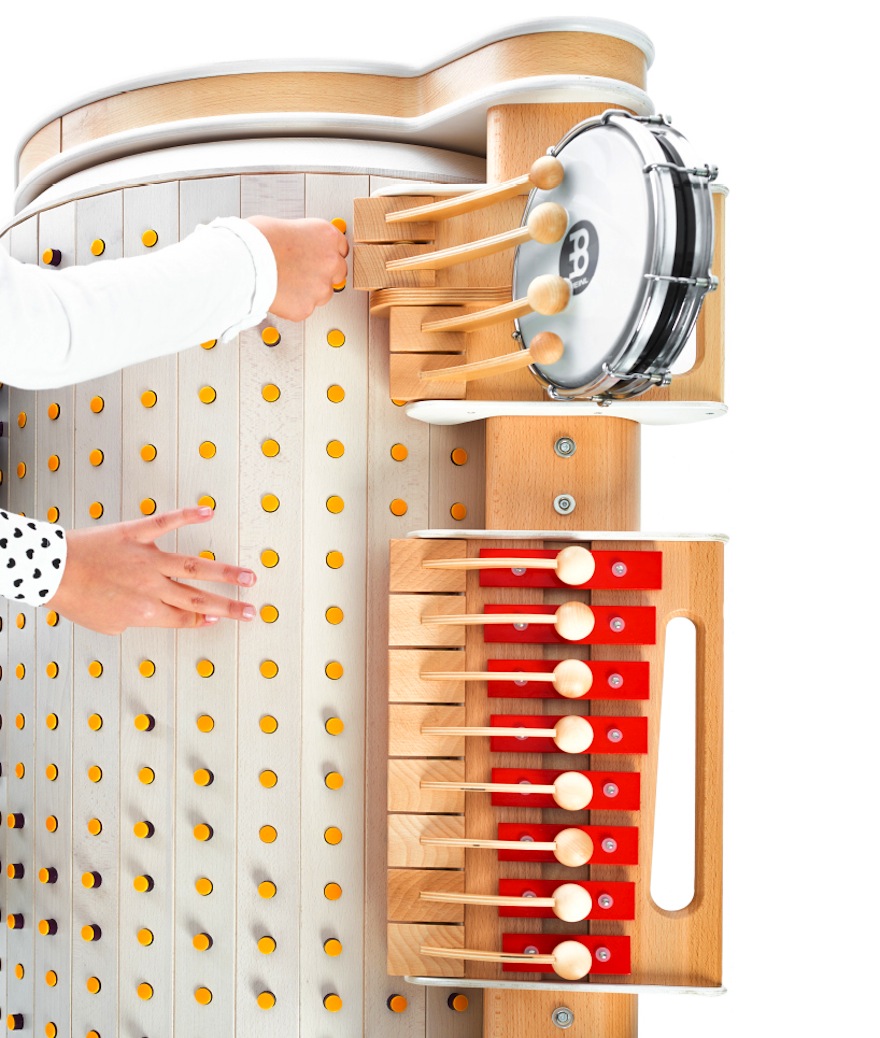 "There were a number of different ways in which I considered designing a musical (educational) toy, such as musical vehicles or even musical clothes," he told Core77. "But, when I found the barrel organ I knew "this is it", this is how it's going to work the best."
The Musicon has already managed to accrue a host of coveted design awards including the Red Dot Design Award, the Core77 Design Award, the Polish Children's Design Award, as well as a nomination to INDEX: Design To Improve Life. It's also been proven to aid in the development of children on the autism spectrum and with various physical, social and cognitive disabilities.