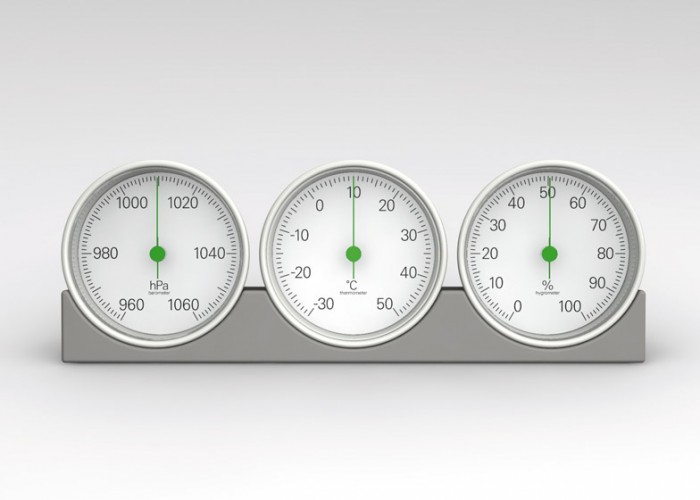 Naoto Fukasawa has designed an elegant set of dials allowing anyone to monitor air temperature, pressure and humidity from wherever they are.
Japanese designer Naoto Fukasawa's set of minimal dials for Italian brand Magis includes a barometer, thermometer and hydrometer. Fukasawa set each dial against a white background with a bright green needled for added effect.
There is a certain appeal about gauges that we find on cars and air crafts, says Fukasawa.
Meteo can be displayed separately or together as a whole.
Watch the Talk with Naoto Fukasawa