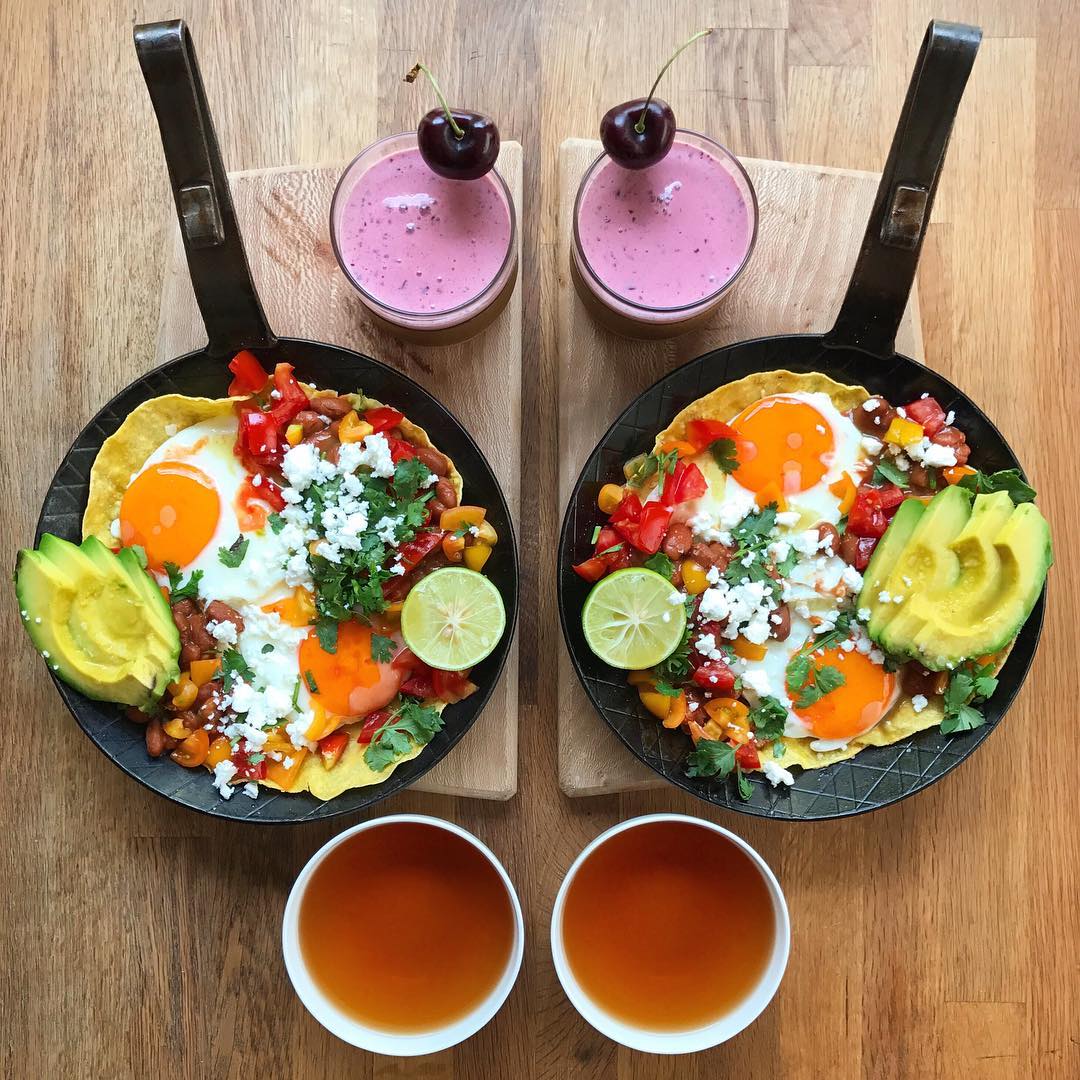 Every day, between 6.00 and 6.30am, Londoner Michael Zee drags himself out of bed to prepare a home-cooked breakfast for his fiancé, Mark van Deek. While he used to be more of a 'cigarette-coffee' kind of guy, since meeting his partner Zee has spent every morning for the past four years creating beautifully plated breakfasts for the two of them to enjoy before uploading a photograph of the meals to Instagram.
Called @SymmetryBreakfast, Zee's highly curated Instagram account features photographs of his and van Deek's daily breakfast routine with each plate of food arranged in harmonious symmetry astride the other. From Huevos Rancheros served in a mirroring pair of pans to identical plates of Hong Kong Egg Waffles with maple syrup and macerated strawberries, the visually striking Instagram feed became one of the most popular on the platform, with nearly 700K followers.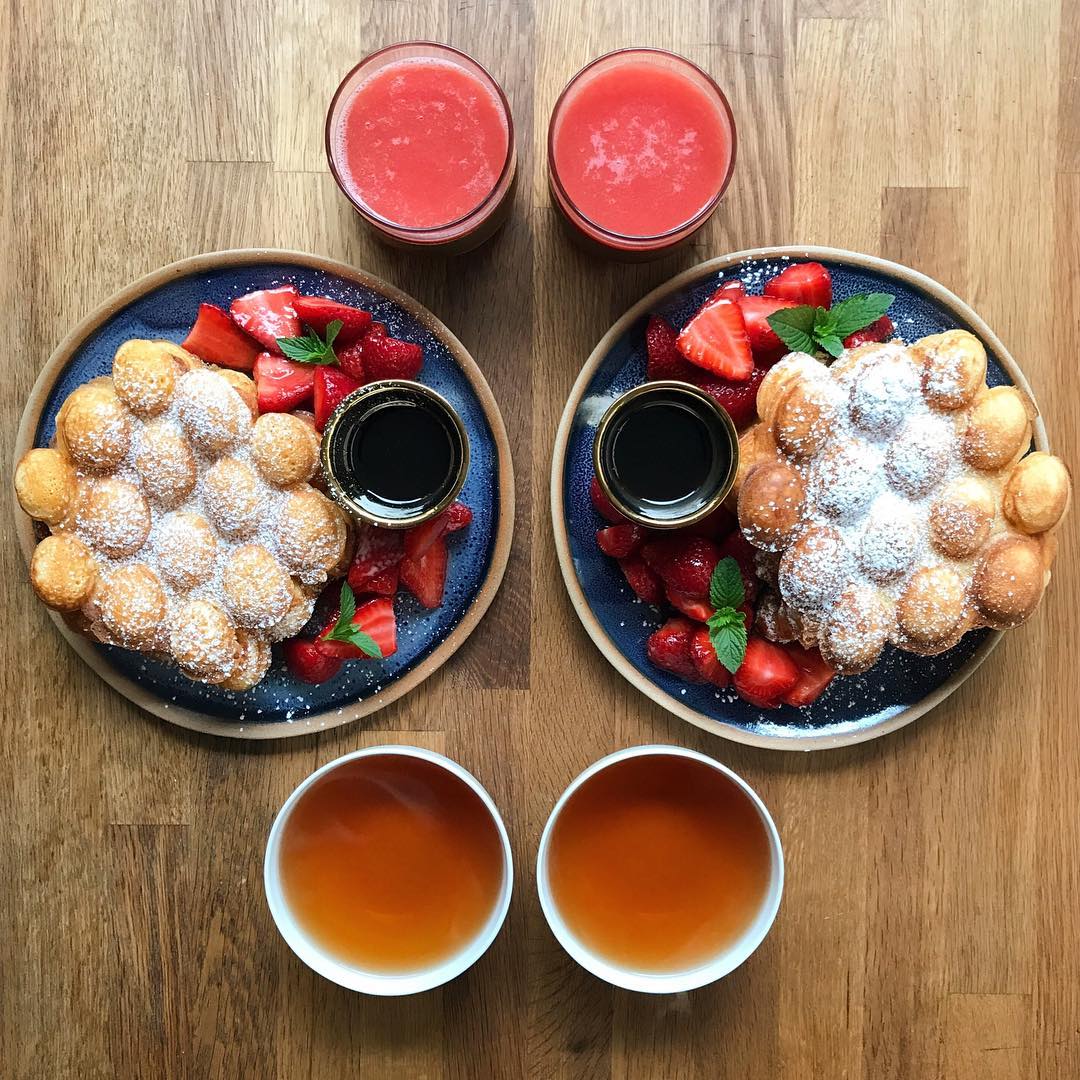 The intriguing symmetrical arrangement of the elaborate breakfasts wasn't always intentional though. It was Zee's experience in the kitchens of his grandfather's restaurants in Liverpool and his comfort with experimentation in the kitchen that leads to him naturally arranging his creations in this way. "It wasn't so much of a conscious decision, to be honest," Zee explains to Quartz."[It was about] understanding composition and balance and what we in a larger way describe as beautiful or calming or orderly."
Years after beginning @SymmetryBreakfast, the online feed has been immortalised in print with the release the new cookbook, Symmetry Breakfast: 100 Recipes for the Loving Cook. Featuring one hundred recipes that span the globe, each chapter is arranged by time zone – because as Zee says, "somewhere in the world right now, it's breakfast."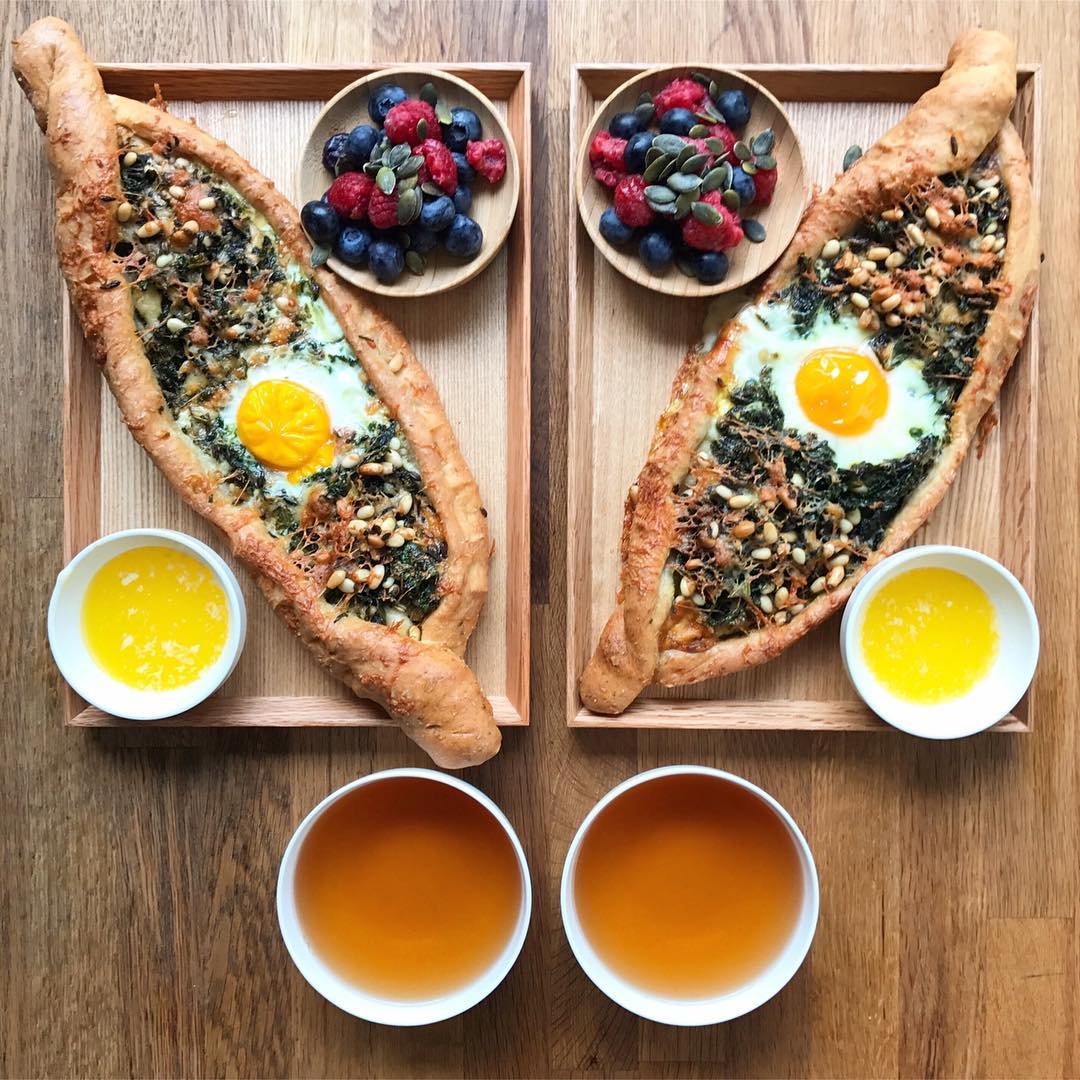 Filled with beautifully-taken photographs of the couple's morning meals and charming anecdotes of the couple's' travels around the world, the cookbook also features a marriage proposal from Zee to van Deek. After all, making breakfast for his partner has always been, at its core, an expression of love. "Breakfast time can be about spending precious moments with the people we love," says Zee. "For me, it's about making that time count."
Check out the @SymmetryBreakfast Instagram account to see more of these beautiful breakfasts.