Dinner parties can be a boring affair but what if you attended one designed exclusively to stimulate all of your senses?
A collaboration of former and current Design Academy Eindhoven students that included designers working in fashion, graphics, interiors as well as ceramics aimed to do exactly that during Dutch Design Week.
Fashion researcher Vera de Pont from AnoukxVera explained that they curated the event as a way of combining the strengths they all have as designers to lift the dining experience.
De Pont is a former Design Indaba speaker known for making made-to-order sportswear in funky colours as a playful stance against the overproduction of clothing in the fashion industry.
Former Masterchef finalist Naresh Ramdjas, who built the brand Creative Food Studio to connect the love he has for food and design, made an 8-course meal for the launch of the event.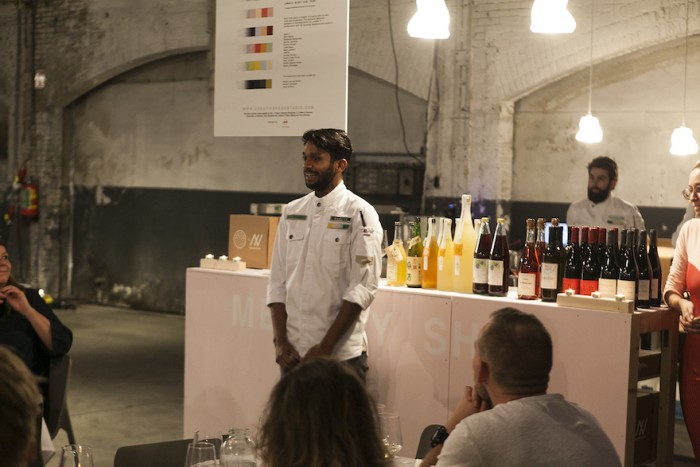 Ramdjas said: "People love to eat in restaurants, myself included. But how do you experience this when everything you eat, see and feel unites and shapes the entirety?"
Each course was accompanied by different wine pairings. The menus were also especially designed to feature different colours that matched the outfits of the serves and reflect the origins of some of the food. The servers changed their outfits with each course that was served on a different type of ceramic plate.
What the young designers managed to do is to create an experience that brought the dinner table experience from being stiff and into a lively session that naturally revolved around fashion, food and design.
The team wanted to take diners on a journey so they can explore how boundaries between food and design fade when the two are blended together. Ramdjas added that the focus is not only on the food, but every detail stimulates your senses; from the ceramics and the furniture to the clothes of the staff.
"We have a lot of great designers who make ridiculously beautiful things, which end up in the store and that's it. I want everything to come alive. To experience the details and to feel it from your head to your toes."
You can visit Creative Food Studio to find out more about the event and buy the exclusive products created for the Memory Shop experience.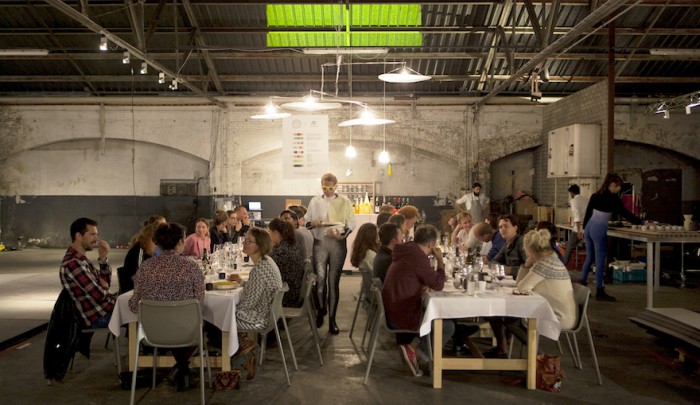 Watch the Talk with Vera de Pont
Talks
• Duration: 00:08:29
•
24 Apr 17