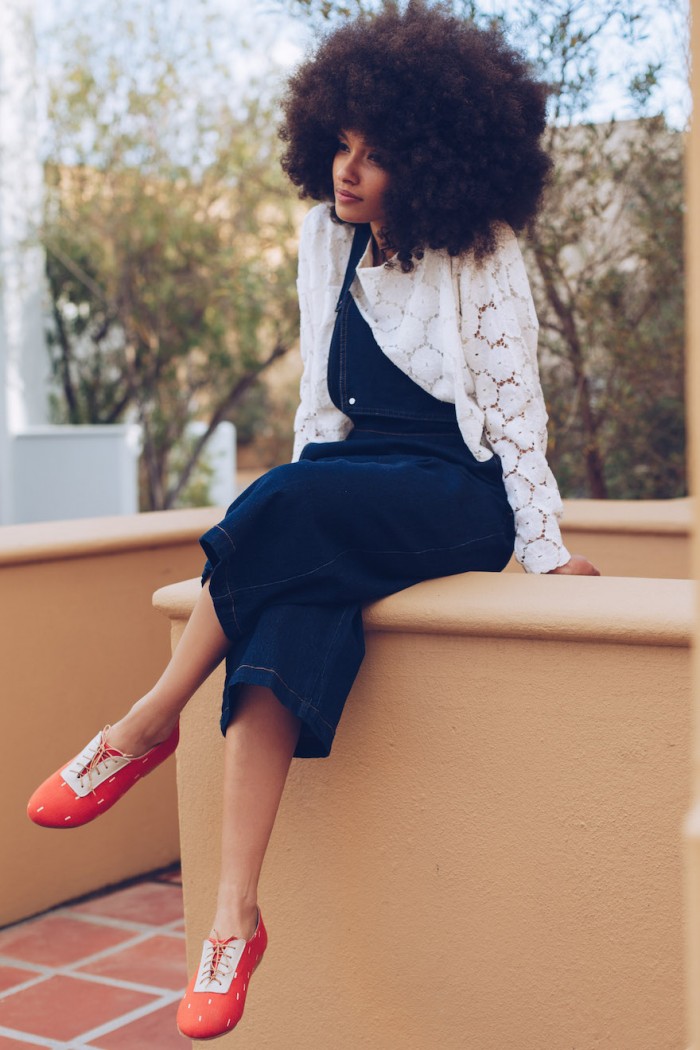 Take a quick look at your shoes. If you're lucky, you know everything about how they were designed, where and how they made their way to you. But for most people, this is a mystery. And increasingly, big manufacturers are being exposed for the harsh conditions under which our favourite shoes are made.
For Jinae Niles, founder of Matsidiso (Sotho for blessings/ comfort), a Cape Town-based label that makes women's shoes and accessories, this was an important consideration.
In fact, it was while helping her mother-in-law with digital marketing for her ballet shoe manufacturing company that the idea for a shoe range hit her.
"Fortunately, due to the family-run dynamic, my mother-in-law gave me the freedom to dabble in the design of the dancewear and learn about the manufacturing process holistically. I saw great potential in my mother-in-law's business and their ability to make everyday shoes beyond the handmade dance shoes that they were already producing."
Niles says that another aspect that the ballet shoe manufacturing process added is that she can create one-of-a-kind shoes.
"By one-of-a-kind I mean that we are totally original in our last (mold of the shoe), design (as all were hand shaped first), and that because each pair is handmade, no two pairs are exactly alike. Sometimes the fabric or leathers turn out slightly differently on each of the shoes because of the different variations that occur in the materials."
Niles, who started her business this year, says she also believes in having a positive impact not only on her customers but also on employees. This is why they want to introduce a fund that gives back 5 per cent of every pair of shoes.
"At the end of the year, our employees will decide the best way to use this money that will benefit them."
The shoes are available online here