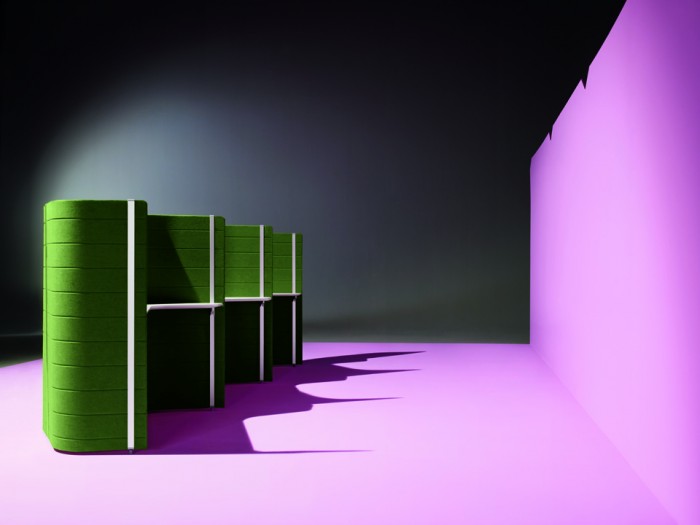 One of the key features of the contemporary office is the way that people interact and communicate, which is essentially social in nature.
This change in people's working habits also calls for the physical environment to adapt accordingly by providing new alternatives for ensuring undisturbed concentration.
Almost any office employee will be able to attest to a need for a quiet space amidst the buzz of the average office.
Enter Ronan and Erwan Bouroullec with their Workbay design for Vitra. Workbay creates a "natural, yet simultaneously highly efficient habitat in the office environment".
Offering easy-to-use, semi-private spaces for communal areas, Workbay consists of organically-shaped, cell-like configurations that allow for a variety of formations.
The Workbay cells can be made to fit in offices of nearly every shape and size, and can also grow organically, in line with the needs of employees in a given office environment.
Workbay is based on four curved, straight or star-shaped wall elements of two different heights. A sturdy industrial fleece ensures that the shell is both protective and durable. The polyester fleece, a material that is new to the furniture industry, also helps to block out background noises. The texture of the inner walls of the Workbay, and its warm colours, also work to enhance the friendly atmosphere inside the cells.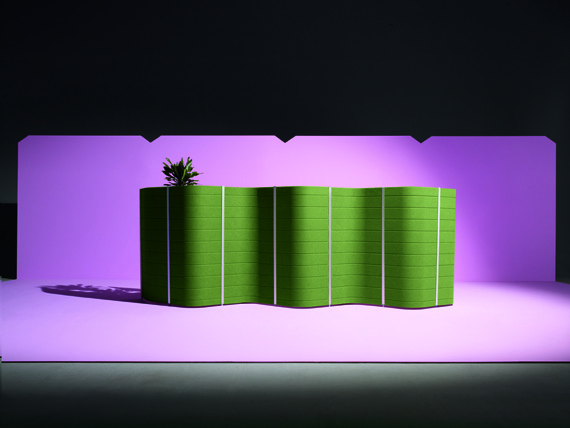 Watch the Talk with Bouroullec Brothers