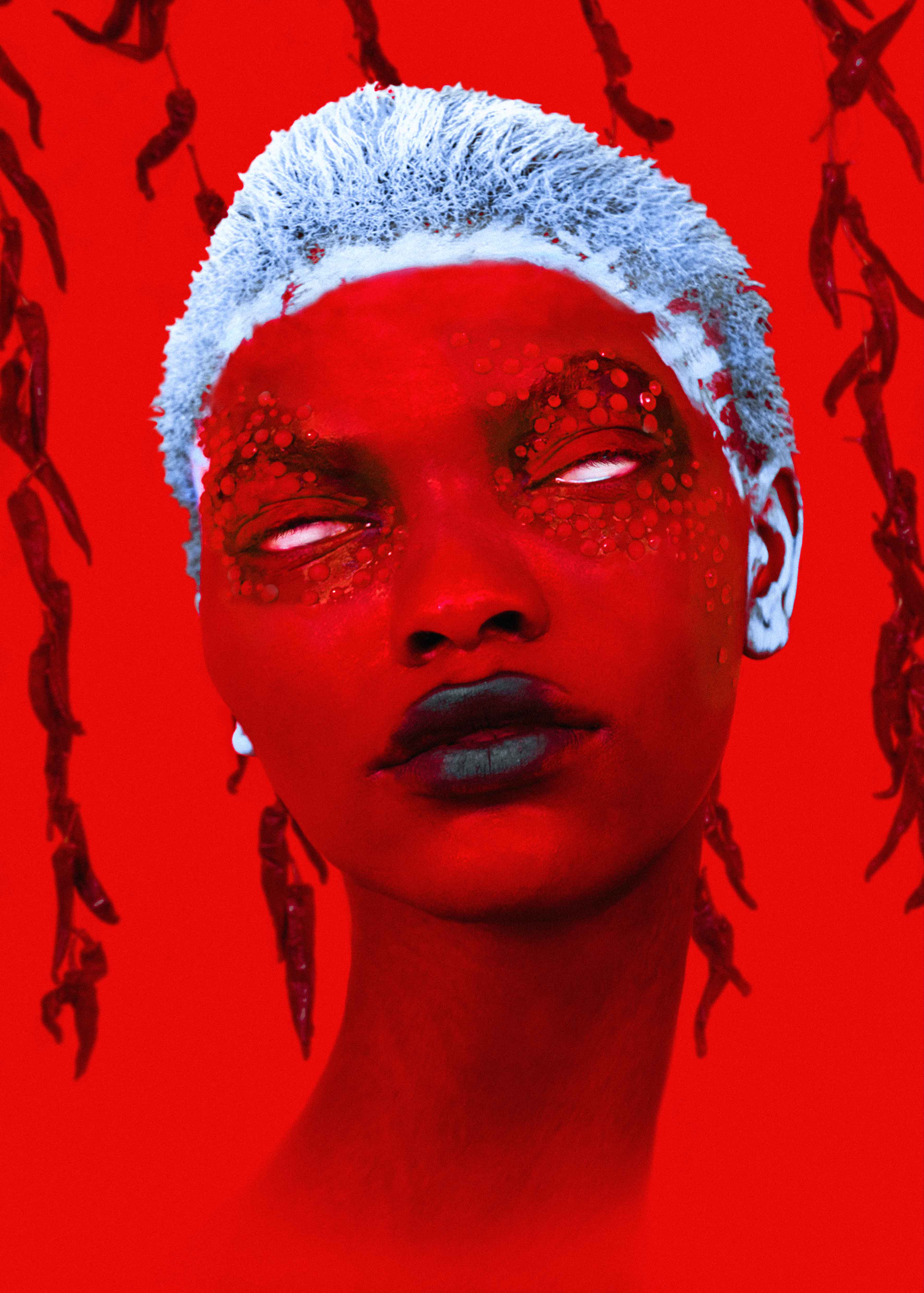 Shot by creative director Lucy Feng for GLASSbook Magazine, The Strangelings is a bold photographic editorial that beautifully blends high fashion with elements of mysticism and the occult. Though photographer, Feng, initially studied fashion at Central Saint Martins, it wasn't long before she realised that she was more interested in the way clothes were photographed than the clothes themselves. She soon left the course, dedicated herself to photography full-time and has been producing unexpected, experimental imagery ever since.
Attributing a sheltered, solitary childhood in Herefordshire, in England, to her development as a photographer – during which she'd act as makeup artist, stylist, model and photographer all at the same time. Feng has no formal training in photography. She sees this as an advantage rather than a hinderance: "I find myself less constrained in terms of vision than I otherwise might have been," she says. "I get to experiment with ideas and style, and whilst it doesn't always work out, I like to think I'm always learning something."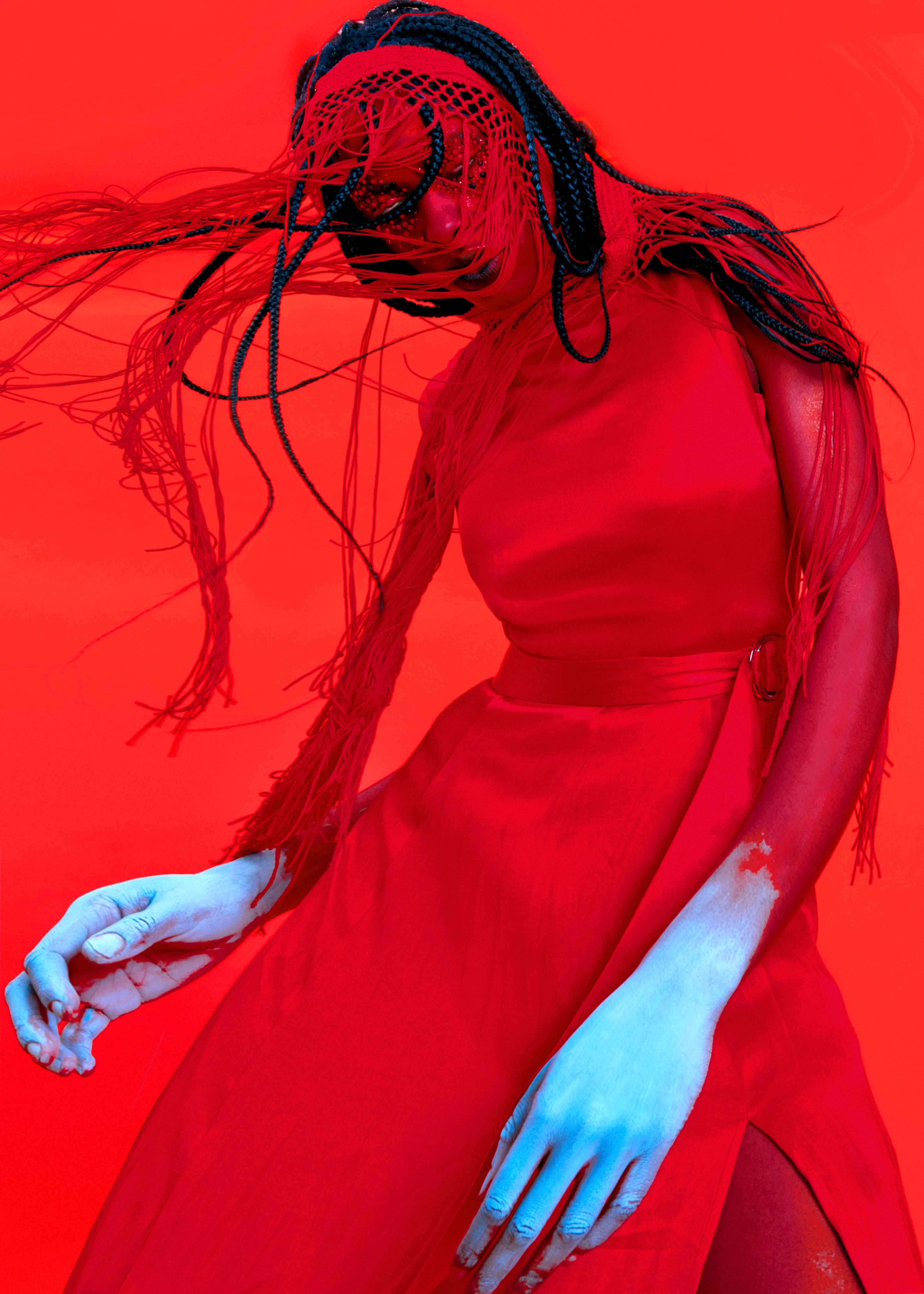 Her work on The Strangelings began as an experimental study of movement and colour. These were aspects of the craft she felt she struggled with. Ultimately she allowied her curiosity toward aspects of mysticism and the occult to guide the direction of The Strangelings. She began looking at the association between blindness, psychic capabilities and inner seeing. The story of the Graeae Sisters – three sisters in Greek mythology who shared one eye and one tooth among them – caught her attention, elements of which are present in her pictures.
"I was also drawn to the striking visuals of African tribal practices surrounding mysticism, but also how some of these visuals have been translated into modern afropunk culture," she adds.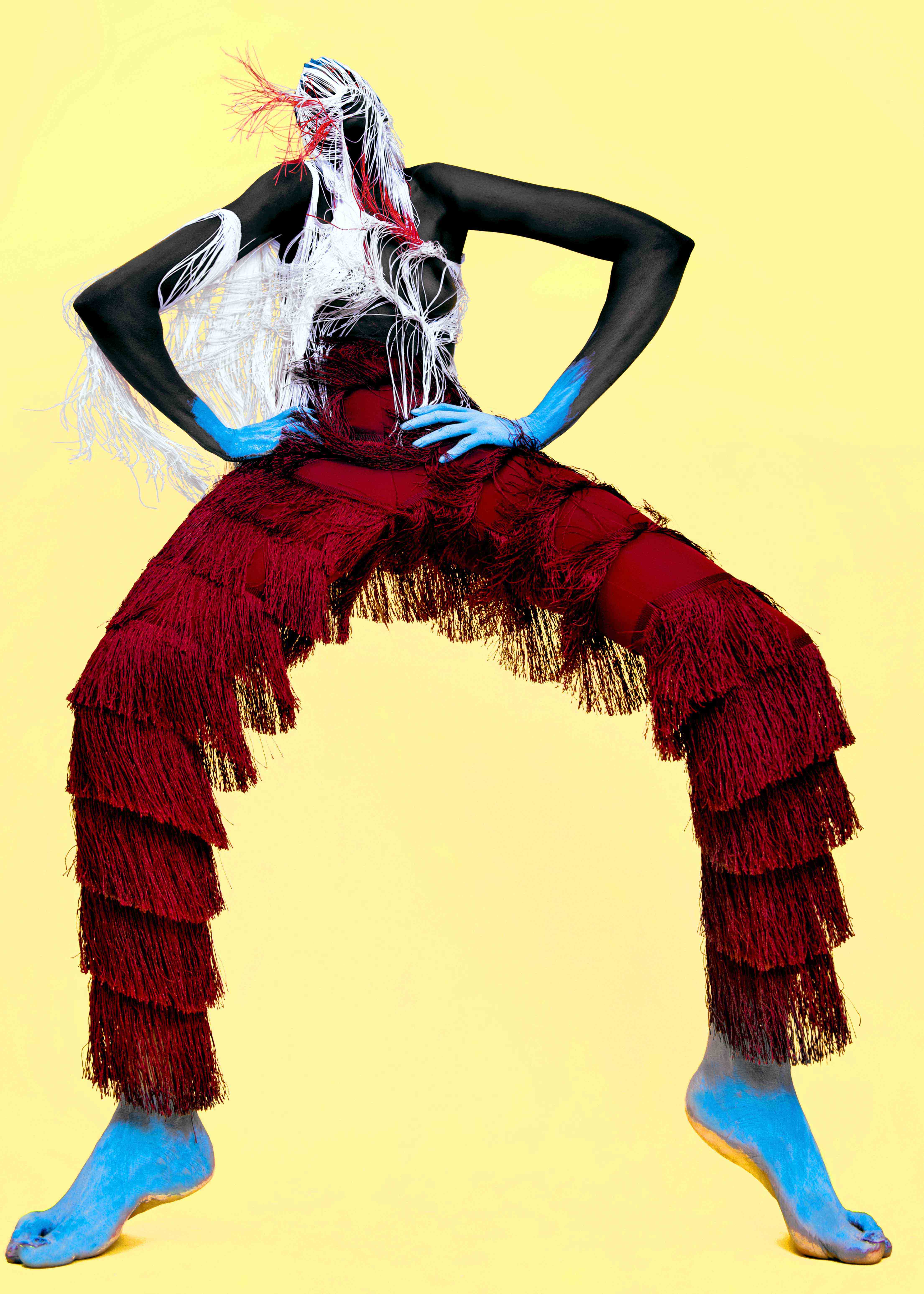 Featuring Afro-Italian and Cameroonian models, Brenda Beaux and Etionsa Agbontaen, Feng's images benefit from their innate regal quality. Poised and graceful, The Strangelings see their eyes rendered a ghostly white and their limbs dramatised in size. "I wanted to create a suggestion of something supernatural and otherworldly," Feng says of the exaggerated proportions of the models. "I wanted to create a more surreal, strange quality to the images."
Abandoning muted tones and static poses, The Strangelings draws heavily upon movement and the colour red. Splashes of blue set up the contrast and lend a certain harmony to the overall composition. "I wanted the red to evoke something primal," Feng explains. "I love the idea that the human imagination was born in the ritual of sitting round a campfire, swapping stories, keeping the darkness all around at bay. Then there is the duality of fire to consider, as source of both. It also links to passion as well."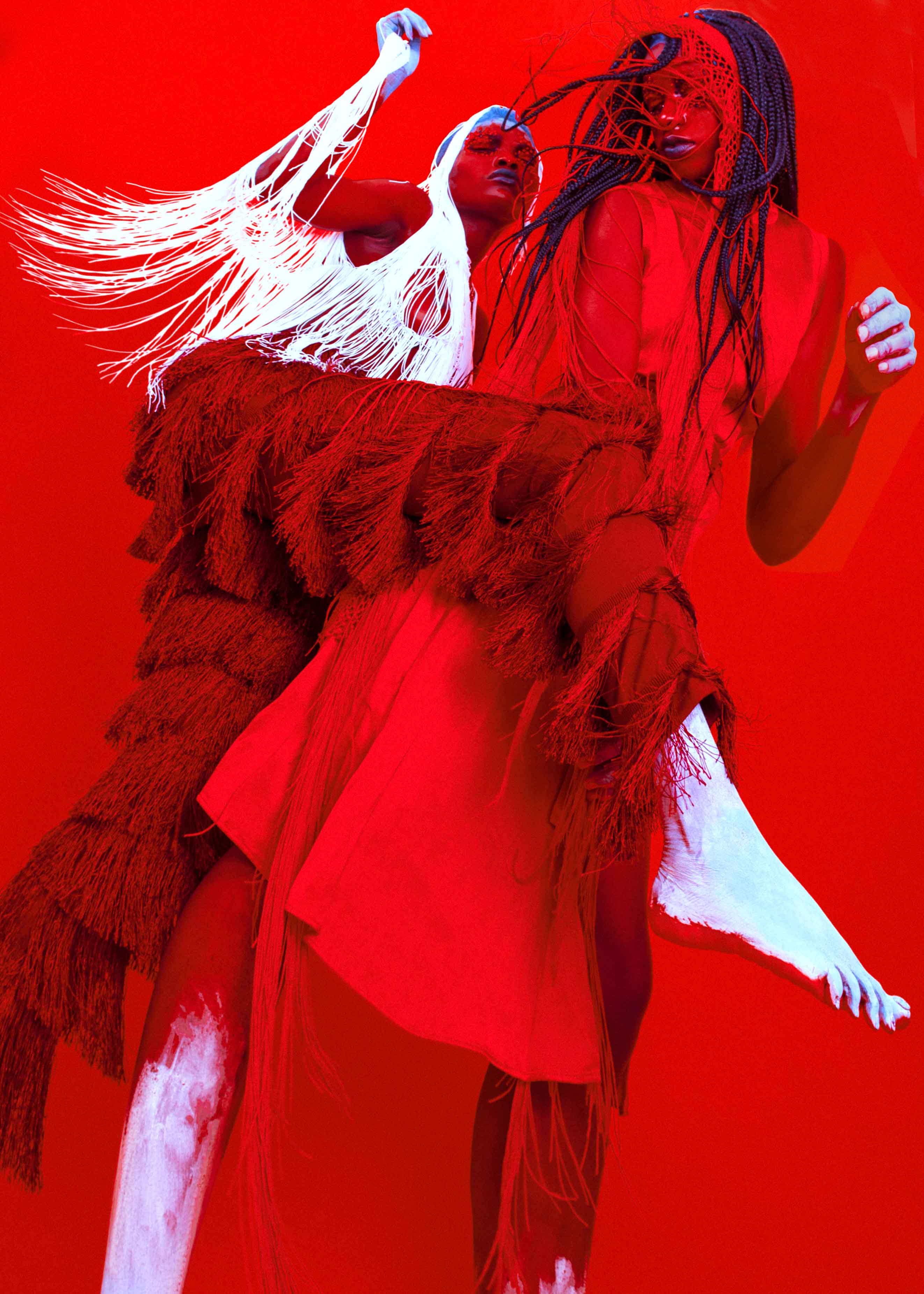 Inspired by the deliberate use of colour by photographers like Erik Madigan Heck, Feng's work is adventurous, visually striking and – in terms of The Strangelings – a deliberate diversion from her comfort zone. If her images for GLASSbook are anything to go by, outside her comfort zone must be her sweet spot.
Visit GLASSbook to see the rest of Feng's imagery for The Strangelings, or follow her on Instagram.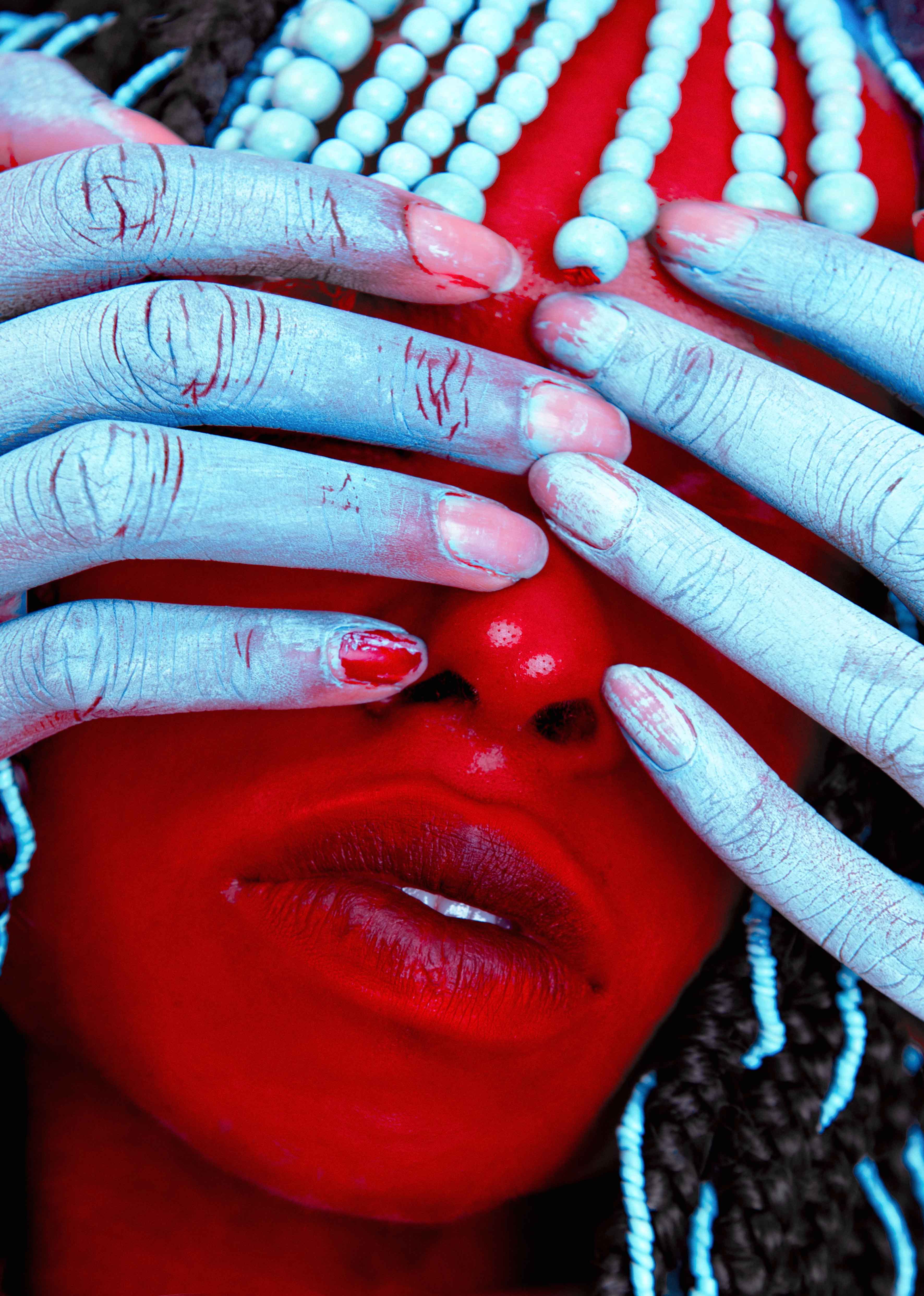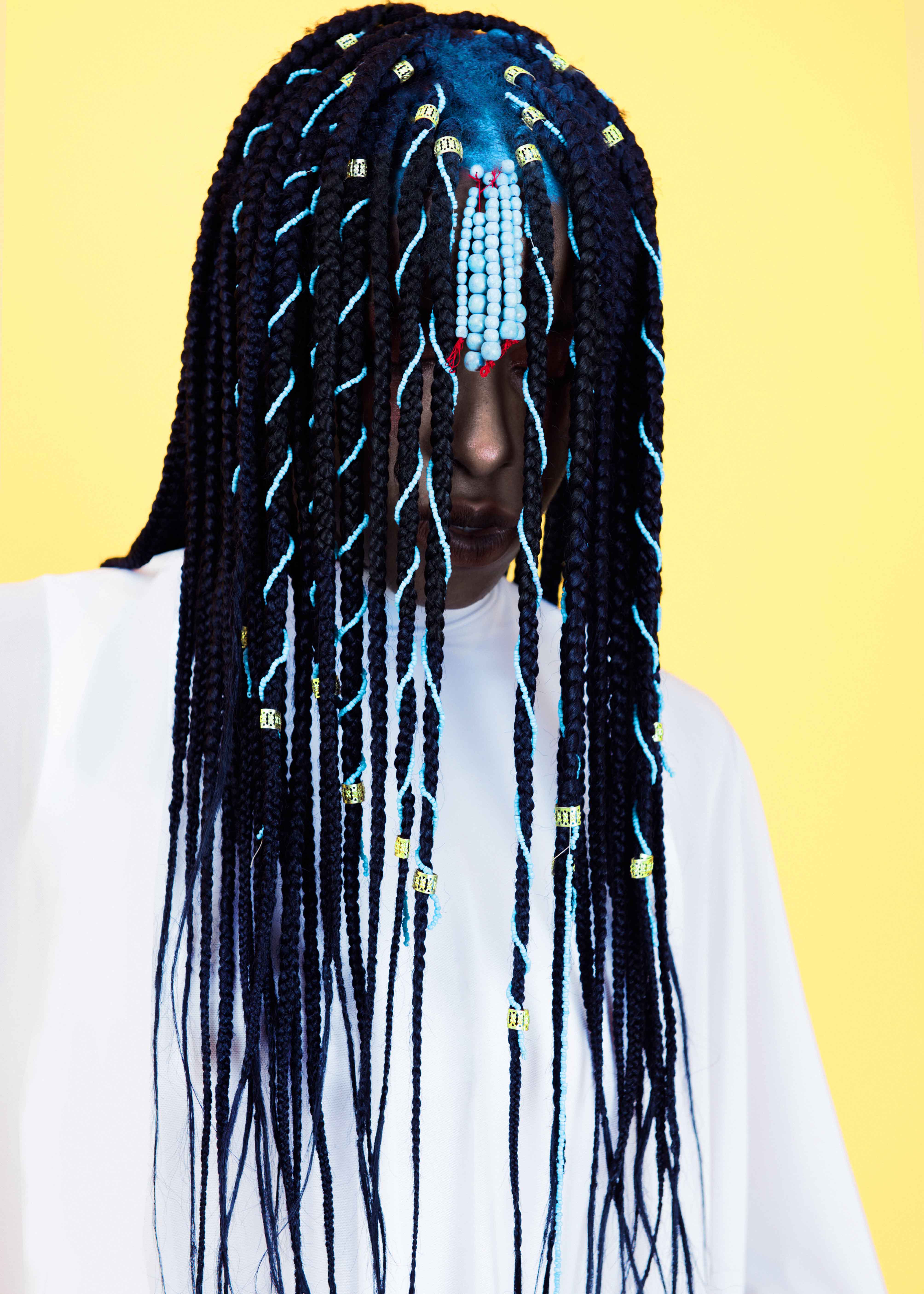 Photographer/ Creative Direction: Lucy Feng
Models: Brenda Beaux and Etionsa Agbontaen
HMUA: Gareth Harris
Stylist: Oana Ancuta Briciu
Creative assistant: Ada Ionescu