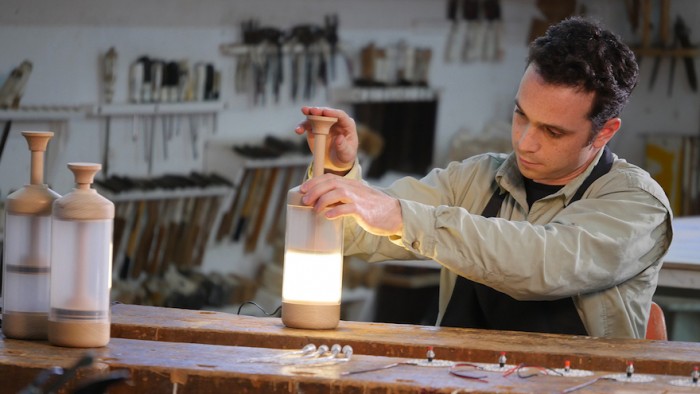 DiMO Lamp
DiMO is a clever lighting concept created by London-based design team Omer and Ortal Menashri. Inspired by the basic concept of a syringe, the designers developed a table lamp series comprised of the DiMO Classic and the DiMO Plus, which allows a user to adjust the amount of light emitted with a simple push and pull or twist mechanism. The lamps blend low tech innovation with contemporary design.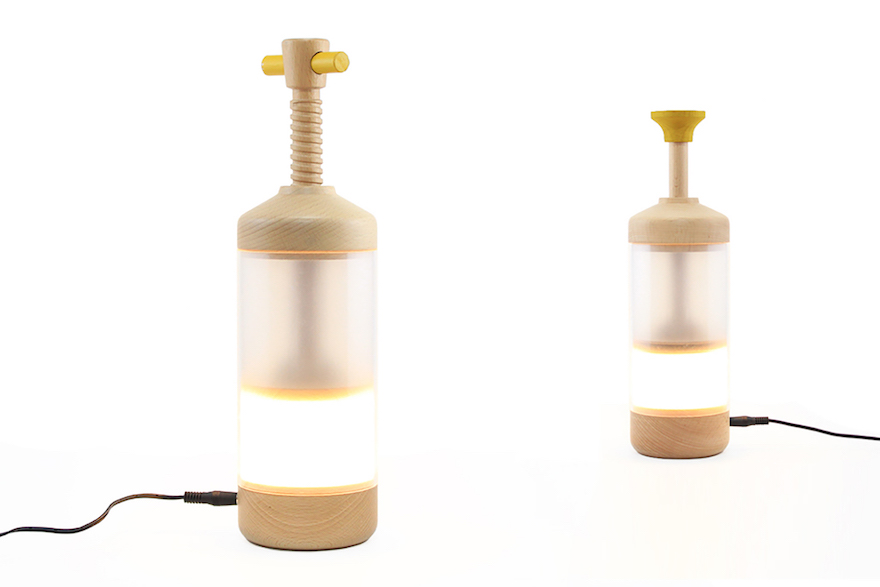 While developing the idea of the product, the designers sought to imitate the compression and expansion of liquid inside a syringe by theoretically swapping the liquid for light. They used a plastic cylinder closed off at each end with a wooden disc and topped with a plunger on one side. The light inside can be adjusted by pressing down or pulling up the plunger, allowing the user to dim or brighten the lamp and control the ambience in a room. The plunger mechanism creates the impression of manipulating liquid light.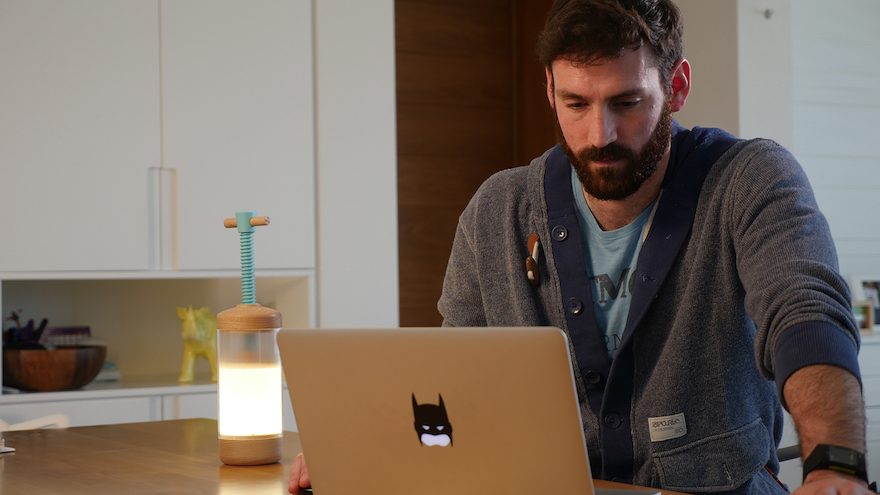 The DiMO Plus works on a different different mechanism, which requires the user to twist the handle like a screw in order to adjust the light.
Omer Menashri used his woodwork experience to design the wooden elements of the lamp from beech wood, and he included a 420 lumen LED light inside the tube.
DiMO was launched on Kickstarter this year but the designers have since suspended the campaign until further notice.