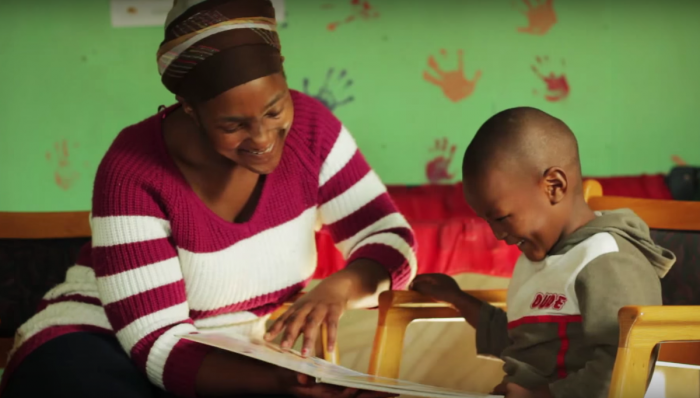 Libromat, an initiative founded by a group of Oxford University students, transforms the time-consuming chore of handwashing clothes into time that can be spent reading picture books with young children. The organisation launched a pilot Libromat in Khayelitsha, a township in Cape Town, and had incredibly positive feedback from parents.
According to the research published on the Libromat website, the average woman in developing countries spends over nine hours a week on laundry, and most handwash clothes. By providing access to washing machines, Libromats can massively cut down this time and replace it with valuable child-mother bonding. The Libromat team found that Laundromats were sparse in the township and that women were willing to walk for up to half an hour to use their services.
The users of the pilot in South Africa found that the Libromats provided a safe, fun and comfortable space and that the time spent looking at the books brought the parents and children closer together. Reading with young children is also beneficial for the language development, social skills and communication of young children.
"Washing clothes by hand was not easy at all ... the water sometimes would be too cold," says one of the mothers who used the Libromat. "But the machines do not complain that it is cold. The machines never complain. They just do their job."