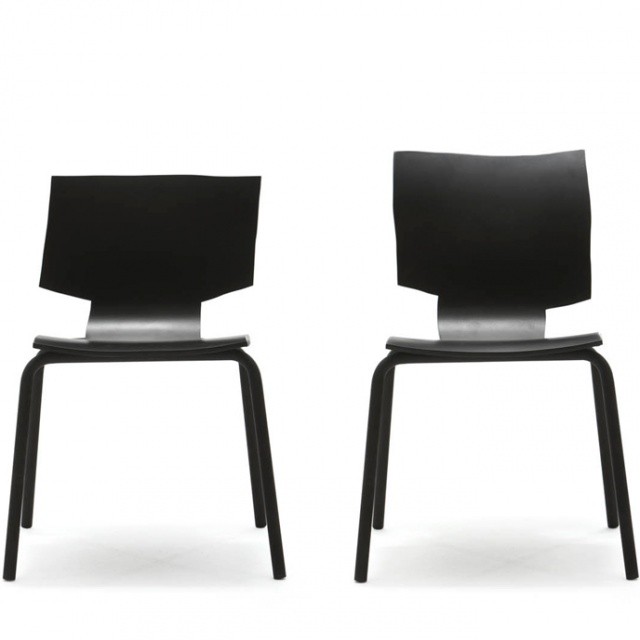 The secret to Maarten Baas's "More or Less Chair" is that even though they are produced in serial production, no two chairs are exactly alike.
Baas designed the unique seat for Dutch furniture brand NgispeN making nearly 50 fast-line drawings from his design. A CNC milling cutter was used to convert Baas's drawings into 3D models, which makes each chair different. Yet the chairs sill appear as quick drawings with each chair having its own character – whether its with a different back or seat.
Steel and plywood are the main materials used in the production of the More or Less Chair. The frame is always the same, yet the plywood seating is cut out in various ways, so that each chair has a different look.