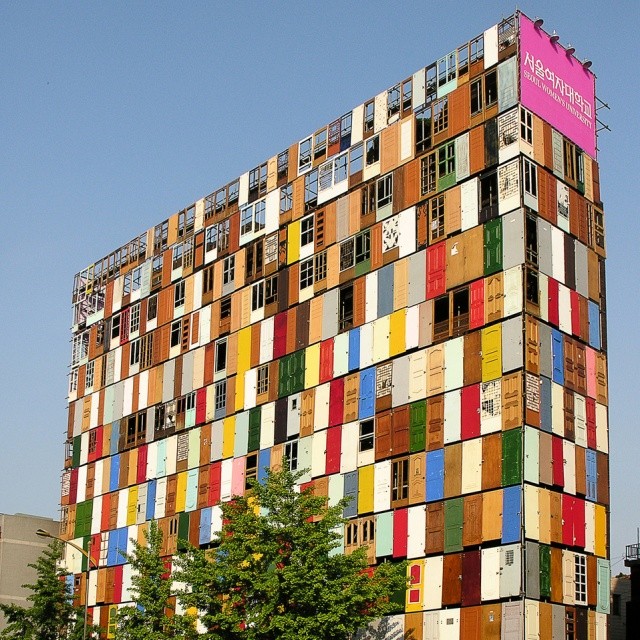 South Korean artist Choi Jeong-Hwa says the city if Seoul is always under construction. So he created a shielding screen for a building under construction.
Jeong-Hwa used 1000 brightly coloured recycled doors to create a shielding screen for a 10-storey building, at the same time turning it into a visual delight.
The artist explains that by using discarded doors in the installation he could retain something of the memories and the daily routines that these doors once were party to. He says: "There were lives that used to pass through those doors."
1000 Doors is also a means to engage the greater city population on the possibility of making "normal" things appear extraordinary.