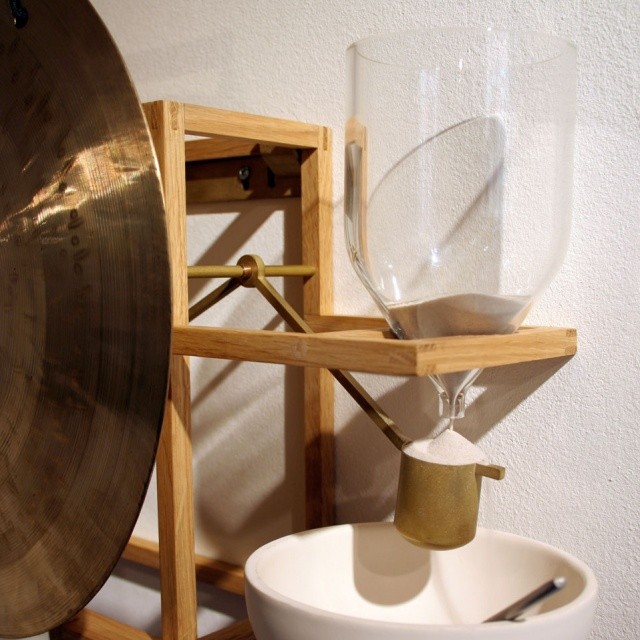 Update 19 September 2012: See Maarten Baas's "Just About Now" installation for Laikingland at the Mint Shop at the London Design Festival.
At Milan Design Week 2012 the creative label Laikingland present kinetic objects developed in collaboration with invited artists and designers. The objects are presented in the With Movement exhibition that acknowledges both the objects and the collaborative process that went into the design of each object.
Maarten Baas designed a timepiece called "Just About Now". He says that he has always had an interest in ways to indicate time.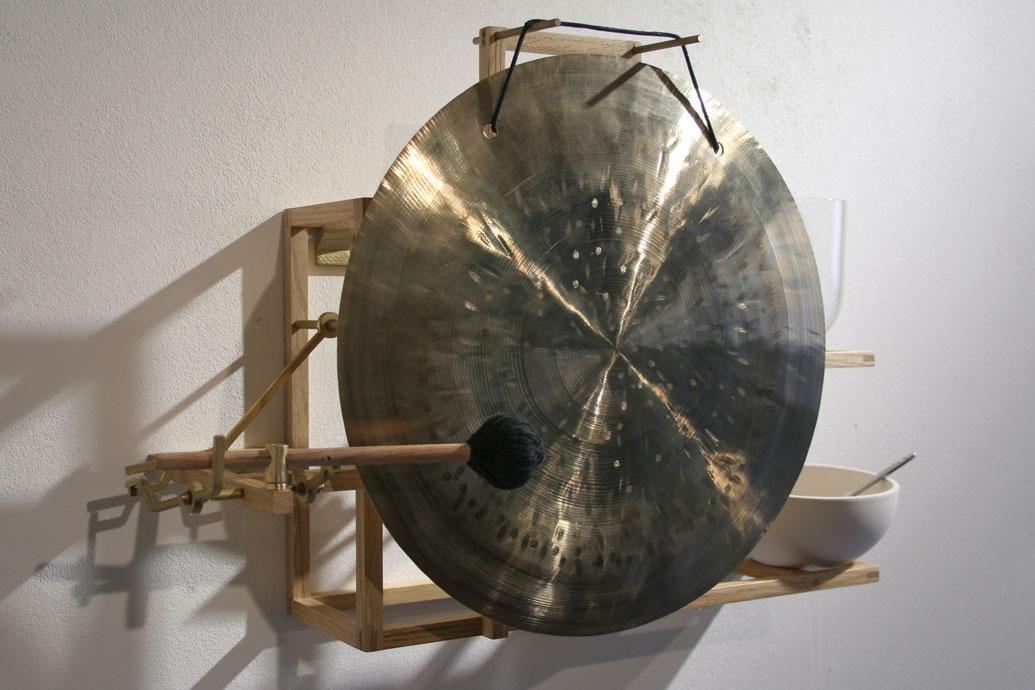 Baas continues: "In spite of the fact that time is very abstract and very relative, in the western world it's normal to indicate time very precisely. Apart from things like train schedules or the duration of sporting games , the exact time is often irrelevant.  A coffee break, a meditation, a nap, a business meeting, they could take a few minutes longer or shorter than an exact amount of time. This is why I wanted to create a timer that bangs a gong, more or less after the amount of time you indicated."