Mention the country Jordan and the first associations are most likely to be the ancient desert city of Petra, or the kingdom's Queen Rania.
Far removed from these notions of archaeological relics and royalty, is the burgeoning design scene now found in the Jordanian capital, Amman.
This year the city will host its third Amman Design Week, which aims to build the country's design communities.
The biennial event first took place in 2016, the same year that the design studio called 'Turbo' opened up shop in Weibdeh, just outside of the city of Amman.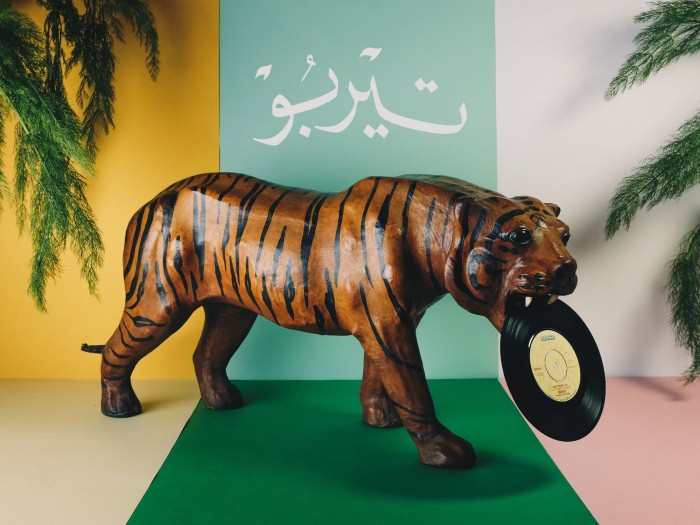 The duo behind Turbo, Saeed Abu-Jabar and Mothanna Hussein, also happens to be the studio responsible for Amman Design Week's branding this year.
Abu-Jabar and Hussein form part of the generation of Jordanians really embracing design and who've taken on the responsibility of growing the field in various ways, the two of them said in an interview with Design Indaba.
"Design wasn't something we knew existed as a career path when we first started our university education," they mentioned. Abu Jabar studied engineering and Hussein chose business studies.
"We didn't know anything about design until we got into it," says Hussein, who eventually switched from business to graphic design while at university.
"I always say that if in my school there was something that told me just a tiny bit about design, then I probably would have gone and studied design and not engineering," adds Saeed, who, after graduating, taught himself most of the design skills he now uses in his practice.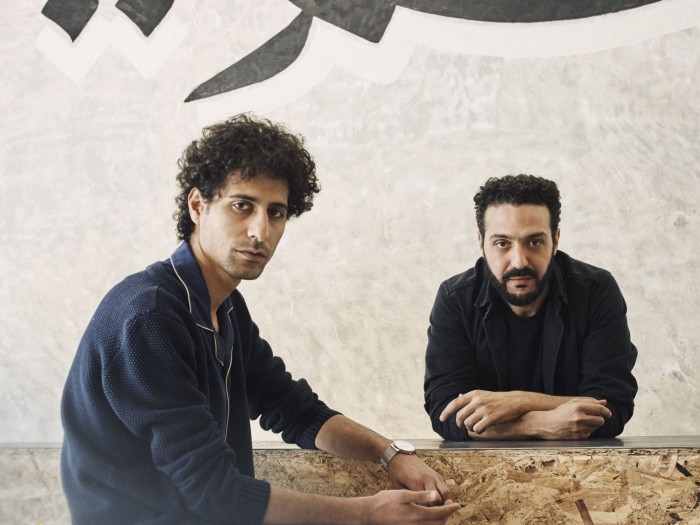 Both of them went on to work for bigger advertising and design agencies in the ten years following university. But agency life proved to be a constant source of frustration; though a frustration that ultimately led to them starting Turbo.
They reckon it's just not worth it giving your talent and your life to agencies.
"We have authority issues, we'd rather make our own decisions somehow. At some point khalas [done], you need to leave the nest and do your own thing otherwise you're going to get stuck," says Abu-Jabar.
Indeed, leaving that nest has freed the pair to do work that is experimental, cross-disciplinary, and always authentic.
From branding to poster design, album artwork and editorial design; the Turbo mark is quite distinctive and uses a novel combination of traditional calligraphy and pop culture – all with a wry sense of humour.
This approach births an aesthetic that is decidedly anti-trend.
"We're trying to follow a way of doing things that we can see in five years and still say 'you, know that's quite good.' Something that stands the test of time, and we are trying to do something new. Playing around I guess," explains Abu-Jabar.
Play forms a big part of their approach too, an element that comes through strongly in their office-space-cum-creative-hub. It was love at first site when they found the space - an abandoned double garage facing out onto the street.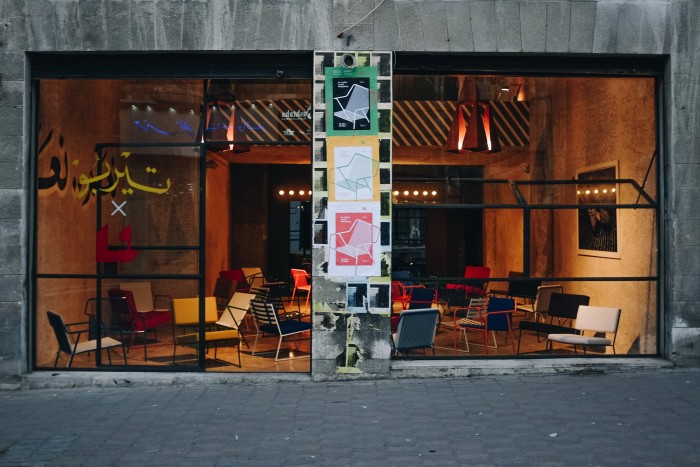 The mezzanine functions as their office space. The lower level is used to host a range of events; from art installations and design exhibitions, to album launches, and even recording sessions.
"It's like two children who built a very big castle," says Abu-Jabar of their workspace.
Emblazoned on the wall, and describing the duo's philosophy, is a mural that reads "Na'am na'am," Arabic for "yes yes."
They comment on the fact that the Arabic language and its typographic forms are often used in designs meant to be exotic. This is at odds with the way they do things, because they don't and can't see it as a style; it's just the language with which they communicate.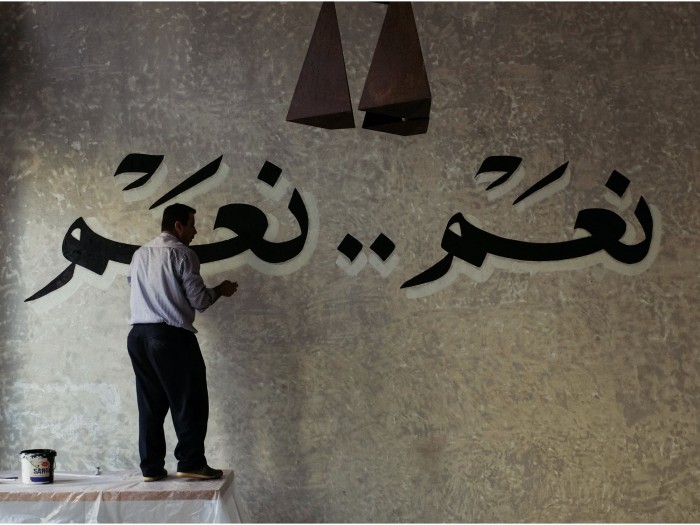 Their language has almost become part of the Jordanian identity, yet, it's invisible to them.
"For anyone who hasn't grown up in the Arab world,I think Arabic calligraphy looks so exotic and crazy because it can take many forms."
The language itself is a big source of inspiration for the studio, given its fluid nature and its visual beauty. They're of the opinion that graphic design in the region emanated from the Arabic calligraphers whose job it was to create shop signs.
While the pair embrace an open-ended, free-thinking approach to design, challenges do present themselves when this needs to be compromised in order to cater to client requests. But they're resolute in their objective, which was solidified from the outset.
"We're not here to make your dreams come true," says Abu-Jabar.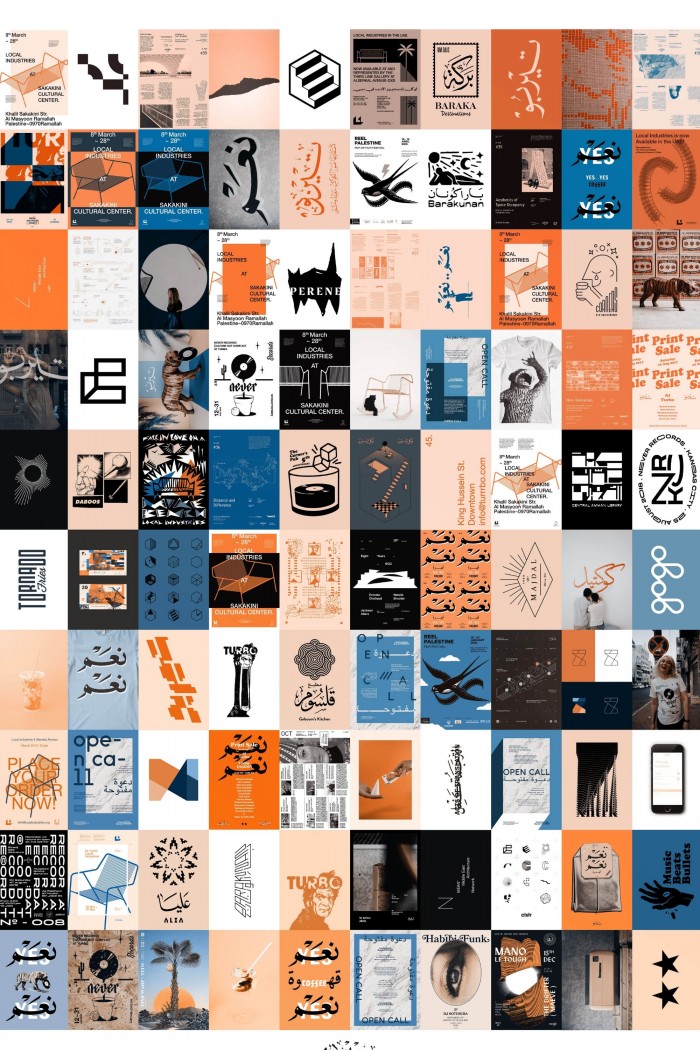 See more of Turbo's work and the space on their website.
Read more:
Twins Cartoon on comics as power, beauty and exression
Atolye on creating space where community and strategic design meet
AZEEMA is here to display beauty and dispel myths