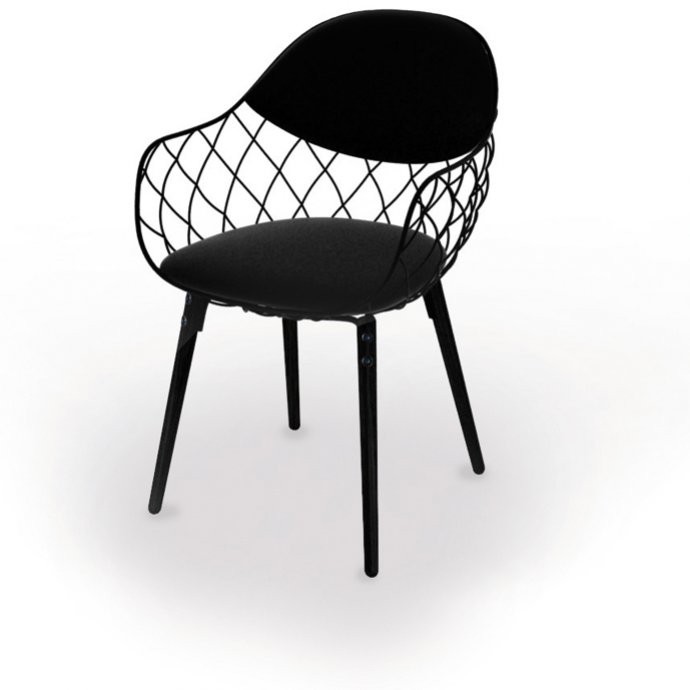 Guided by a process of experimentation, Jaime Hayón created the Piña chair for Magis, which was seen at the Milan Furniture Fair recently.
What started as quest to make a wire chair for outdoor use soon took on a more sophisticated shape and look, combining the wood and metal materials.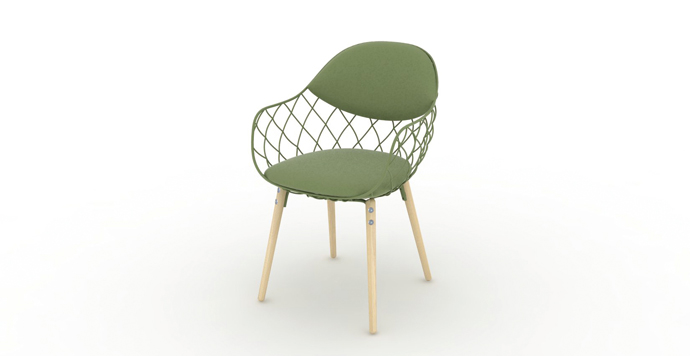 The pattern created by the wire weaving on the Piña "results in a magical optical effect where the chair seems to be inflated". Hayón turned an elaborate industrial project into a refined wire chair ideal for interior and exterior use, "with a twist of magic".
Watch the Talk with Jaime Hayón