In their initial explorations of art, Cape Town-based genderqueer multidisciplinary artist Riley Axon explored as many mediums as possible, from PVC to glass paint, and spray paint to oil paint. They are now studying graphic design at the Academy of Digital Arts, learning how to translate their practice of traditional art forms such as painting into the digital world.
We spoke to Axon about their artistic journey, influences and the future.
Tell us about your artistic journey and how you discovered your passion for art.
I first immersed myself in my creativity during the Covid-19 lockdown of 2020. I needed help getting out of the darkness and bringing clarity to who I am. I took the Velvaglo paint from under the sink and started painting my world onto paper. I converted my bedroom into a studio. My art was everywhere. Through my art, I created a world in which I was free to exist as I please. In my art, I am happy, understood and safe.
Having had no prior art education, I am curious about every art form that crosses my path. This has led to my having experience in illustration, painting on canvases, mural art, graphic design and textile art. My journey with creativity has been playful and fun, but it's been insightful too. Art has shown me what is important in my life, who I am and what I find beautiful about living.
How do you navigate and express your gender identity through your artwork?
As people, we spend our days making decisions; we are ever-evolving and ever-changing, hopefully for the better. I am one of those people who have opened myself up to a world in which my gender identity and sexual orientation develop as well.
Through my art, I explore the thoughts and feelings my gender identity and sexual orientation evoke in me. Sometimes this looks like a distaste for gender roles, or masculine and feminine energies co-existing in individuals, or emphasising the importance of pronouns. However, what is constantly present in my art are the outlines of gender-neutral figures. My creative ideology is to create a world in which the LGBTQIA+ community is safe to exist as they please.
Are there any specific artists or movements that have influenced your work?
The one and only [American pop artist] Keith Haring is my inspiration. I admire Haring for the playful way he used his creativity to vocalise the beauty he found in the world, the way he gave back to his local community and the way he kept his art accessible. Haring used his creativity to vocalise what he believed in, even if his opinion was unpopular, and that's what I like most about him. I want my art to mean something in this world too.
What has been a career highlight for you?
The proudest moment of my artistic career happened in 2021. I created and organised my first exhibition. It was titled It Doesn't Have To Be This Way and it was in reference to the hateful state of the world. It was two months of intense organising, planning and creating. I loved every moment of it. I hosted the exhibition in an empty building next to my favourite coffee shop in Maboneng, Johannesburg.
I have been very fortunate with the opportunities that have come my way, but this particular event feels like the catalyst of it all.
What do you hope viewers take away from experiencing your artwork?
If you identify within the LGBTQIA+ rainbow yourself, I hope it makes you feel seen and loved. If you identify outside of the LGBTQIA+ rainbow, I hope it brings you more understanding and ultimately respect for other people.
What's up next for you in 2023?
My short-term goal and immediate need is being able to afford a space to create in. Then there is art, art and art. I want to bring Bent, the conversation-starting playing-card deck, to life - printing the card deck and creating artwork inspired by the individual design of each card. Otherwise, whatever else wants to happen this year will happen. I know it's going to be a beautiful year for me and I'm excited to see what that looks like.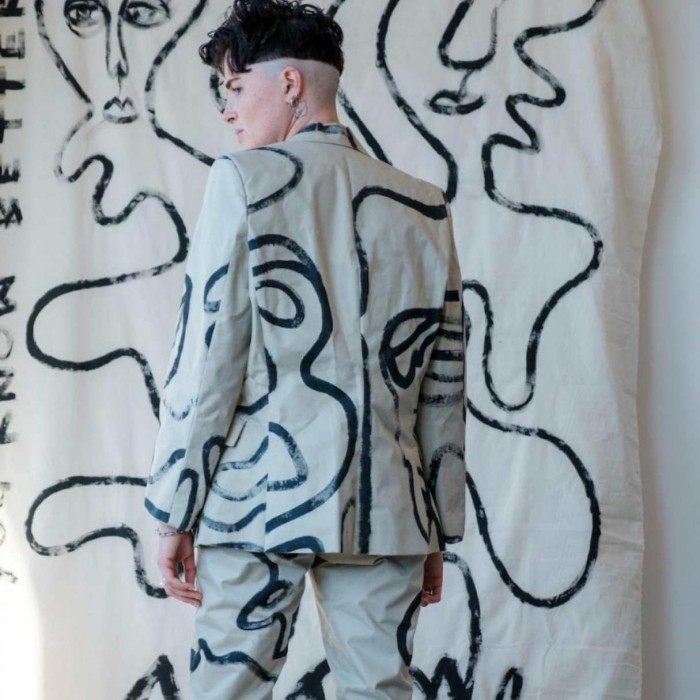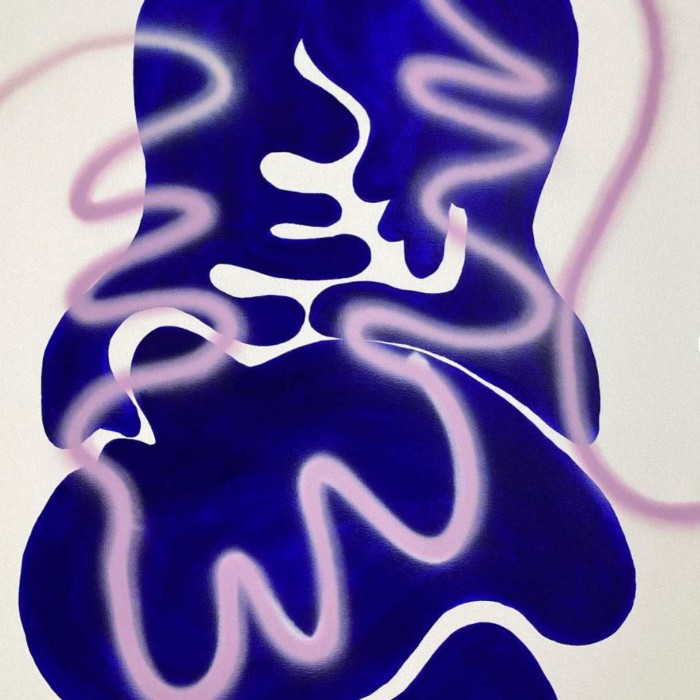 Read more
Photographs: Riley Axon.