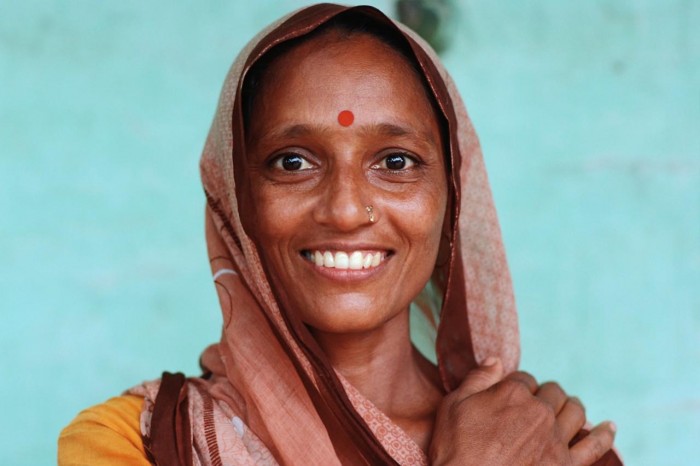 Iodine deficiency is one of India's most dangerous nutritional problems, but this life-saving bindi may change that.
Millions of people in rural India suffer from serious illnesses related to iodine deficiencies, including breast cancer, fibrocystic breast disease, complications during pregnancies and impaired mental development in children. Iodine supplements are available, but many can't afford them or have no access to them.
Of the 500 million women living in India the majority wear a bindi, an ornamental round mark on the forehead between the two eyebrows, in the symbolic seat of the third eye. But this common symbol of beauty is now becoming a life-saving tool.
Grey for Good, the philanthropic arm of the advertising agency Grey Group Singapore, has teamed up with the Neelvasant Medical Foundation and Research Centre to create the Life Saving Dot (also called Jeevan Bindi), a bindi that is actually an adhesive patch dispensing a daily dose of iodine.
The medically enhanced dot has been distributed through medical camps in rural India. The women who use them now receive their daily requirement of iodine through their skin, without changing their daily behaviour.
"Iodine deficiency disorder is a major nutritional problem and the Life Saving Dot is a simple, yet innovative preventive measure to a widespread problem in rural India," said Ali Shabaz, chief creative officer of Grey Group Singapore. "This programme can easily be extended to reach a larger population of women in India who need this vital mineral for a healthier life."
The dot is safe for pregnant ladies and can be worn through the day or night.