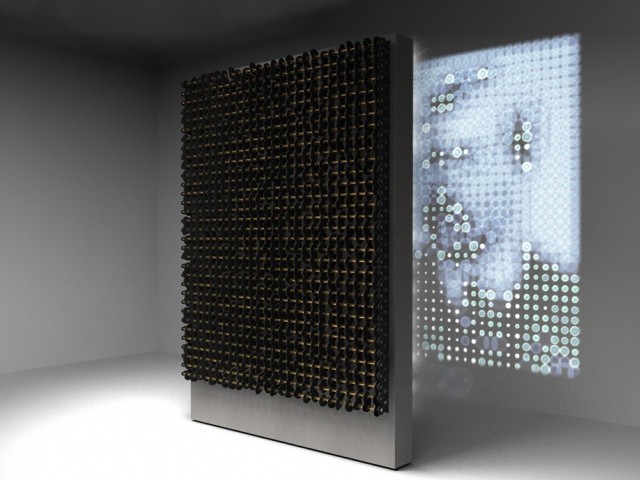 In the digital era it has become difficult to forget. In the time before digitisation, inexpensive storage software, easy retrieval and global access, "remembering was the exception and forgetting the default".
Troika's lastest project, "Hardcoded Memory" explores the concept of memory. It looks at how it is connected to remebering and forgetting, and how the digital era has changed the essence of a biologically built-in function.
"Hardcoded Memory" was commissioned by Swarovski for the Digital Crystal: Memory in the Digital Age exhibition at the Design Museum in London, which runs from 5 September 2012 to 13 January 2013.
While the analogue world couldn't guarantee that our recorded memories would last forever, endless digital reproduction makes this highly feasible, thus almost taking away the need to remember.
The "Hardcoded Memory" installation sees low-resolution portraits projected onto the gallery wall. These images are generated by a hardcoded mechanical structure, which in turn, can only display a limited selection of images due to the very nature of its construction.
The London-based trio explain: "'Hardcoded memory' is a reflection on the moment, and on time itself, standing as a metaphor for the human search for meaning and continuity, while celebrating forgetting in the digital age."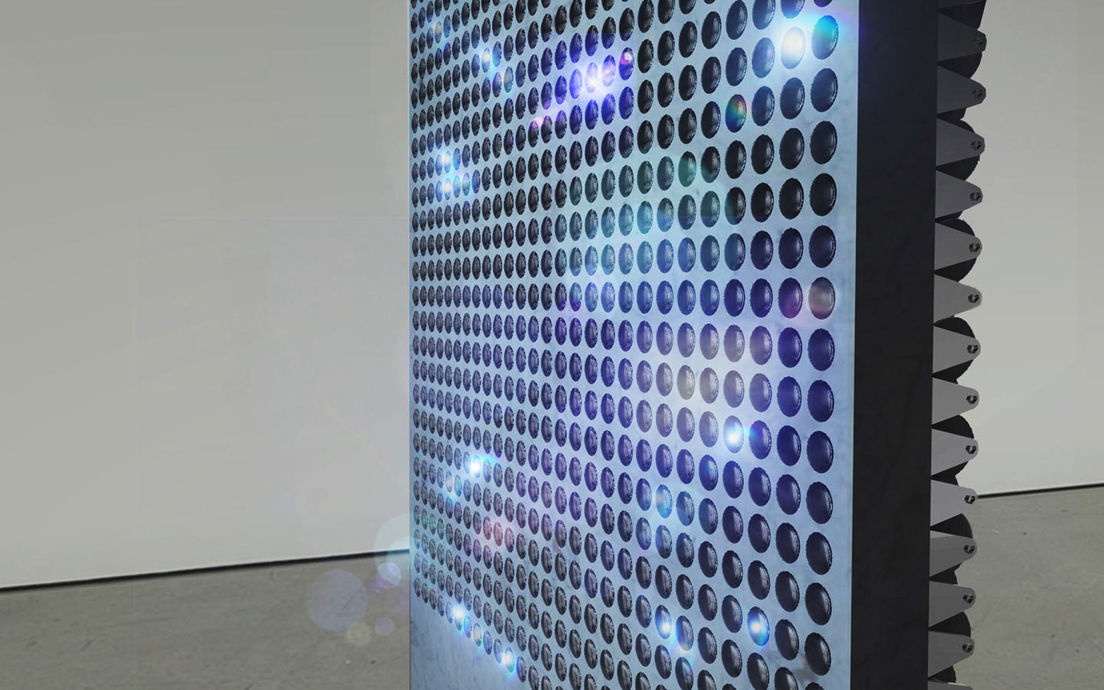 Watch the Talk with Troika