As our population grows and the use of fossil fuels deposit large amounts of carbon dioxide into the atmosphere, scientists are looking towards algae to help offset it.
This is because not only has algae been shown to produce more than 70% of the earth's oxygen, it has also been proven to be a valuable food source for both humans and fish.
It was in thinking about the multiple uses for algae that design practitioner, Hyunseok An came up with an indoor micro-algae farm called The Coral.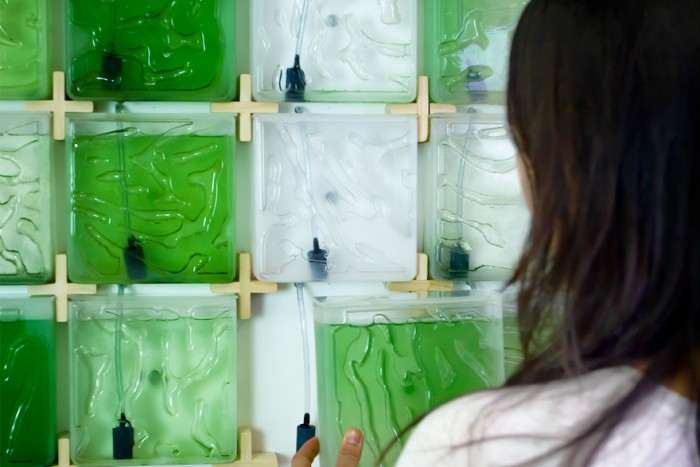 Designed for indoor use, The Coral is meant to help us bring algae into our everyday lives for better sustainability. The industrial design graduate from Rhode Island School of Design (RISD) says that despite its uses people tend to dismiss algae as gross, slimy or mossy.
"This isn't strange, because we usually see algae in unpleasant situations—stagnant water, with a nauseous smell like pond scum—and these contexts influence our perception of algae as distasteful. Because of this emotional rejection, we might underestimate algae's values, try to eliminate it from our everyday lives, and thus lose the potential benefit to our health and our environment."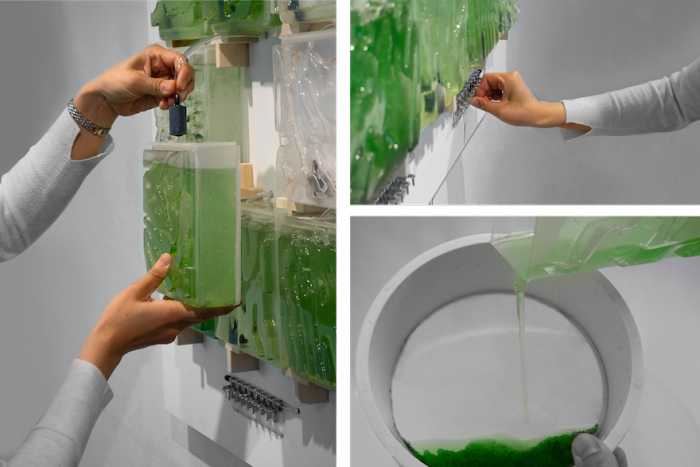 The Coral also highlights the environmental benefits of algae through its coral pattern on the front.
The 16 cells change colour from transparent to shades of green as the algae grow and complete one vibrant coral. This transition shows the environmental importance of algae through a symbol of revitalising coral from 'coral bleaching,' the worldwide phenomenon caused by global warming.
Each culture cell in the four-by-four grid wall frame has about two grams of algae when it turns dark green—the recommended daily intake amount.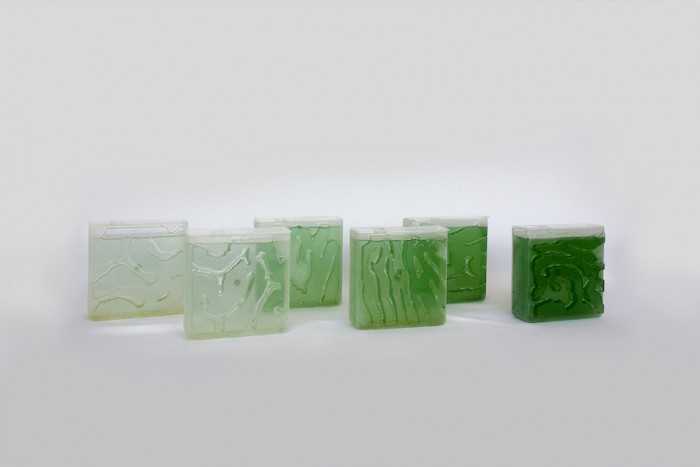 The 16 cells in the farm enable people to grow and eat algae every day because one cell has a bi-weekly cycle to replenish after harvesting.
Through this simple process, The Coral allows people to access this food resource at home.
Considered a superfood, algae contains about 65 nutrients including vitamins and other minerals.
More on algae:
On transforming toxic algae blooms into plastic.
This cookbook of the future includes includes micro-algae buns
This lightweight, flexible shoe is made from algae foam