Ikea's research and design lab based in Copenhagen, SPACE10 is focused on creating a more sustainable way of living for human beings.
Their teams find and create innovative solutions that tackle major problems affecting the planet and the beings that live on it. This includes mass urbanization, depletion of natural, non-renewable resources as well as the lack of affordable housing.
Their latest project, Future Food Today, is a cookbook that contains sustainable and "future-proof" recipes that are both good for you and the planet. Many of the products that end up on our plates and the ways in which they get there often have a drastic impact on the planet.
According to the UN the dairy and meat industries are responsible for 14% of global carbon emissions.The recipes found in the cookbook are trying to tackle this problem by not including unsustainable sources of food.
According to SPACE10 the demand for food will increase by 75% as the human population increases. Based on the way people consume food today they don't believe that there will be enough resources to meet this future demand.
The Future Food Today cookbook addresses this by replacing age-old recipes and ingredients with more sustainable and futuristic ones. These include ingredients like micro-algae, lab-grown meat, insects and hydroponic greens.
Some of the meals you can find in this futuristic cookbook include the Dogless Hotdog, with a bun made from spirulina, the Bug Burger, made from a combination of vegetables and mealworms, the Swedish Neatball, one made from meal worms and the other from root vegetables, and the Hole Mole Fish Taco, made from ingredients grown in the SPACE10 aquaponics system.
According to Polina Bachlakova, SPACE10 Editor, "Ultimately, we created Future Food Today to inspire ourselves and others to get curious in the kitchen, and to motivate us to take action through our food choices. At once aspirational and practical, Future Food Today gives its readers the tools they need to experiment with sustainable, healthy and delicious recipes in their own kitchens."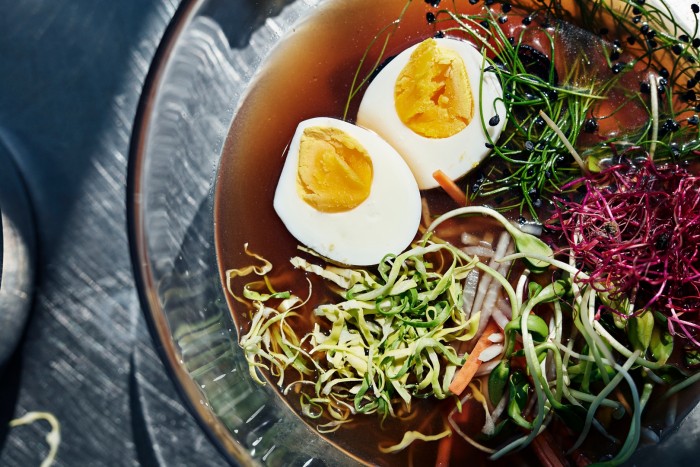 The Future Food Today cookbook will be published in collaboration with Frame. The launch date for this futuristic book is 21 May. The cookbook is available for purchase at the link here.
Read More:
This Icelandic designer is making vodka out of food waste
Carolien Niebling is creating the sausage of the future
Watch the Talk with Issa Diabaté