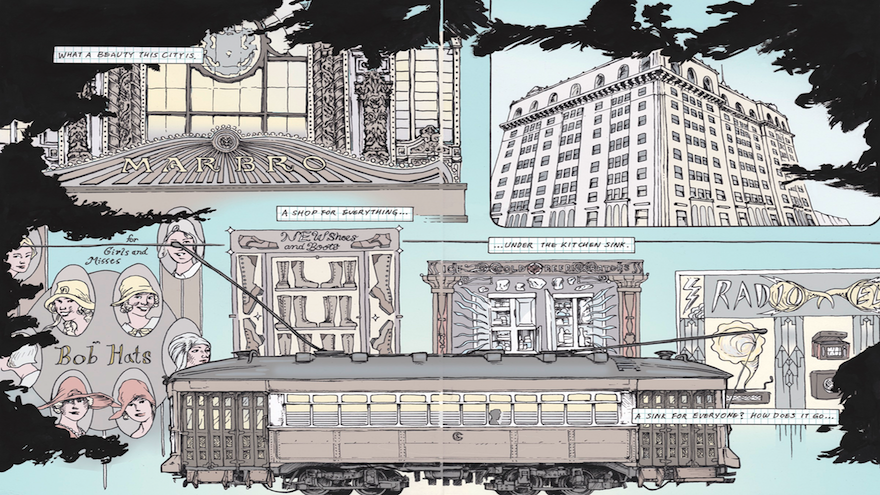 Inspired by Wacker's Manual – a children's textbook based on the 1909 Plan of Chicago that has for decades been required reading for the city's eighth graders – the Chicago Architecture Foundation has created a graphic novel called No Small Plans. Spearheaded by the foundation's vice president of education and experience Gabrielle Lyon, it was conceived as tool to inspire the urban designers of tomorrow.
Chronicling the adventures of groups of young people in Chicago neighbourhoods of the past, present, and future, No Small Plans is a beautifully drawn, three-part volume graphic novel that features artwork by the studio Eyes of the Cat Illustration. Set in the years 1928, 2017, and 2211, the novel addresses issues of race and class discrimination, gentrification, affordable housing, and zoning, and personal engagement with the community.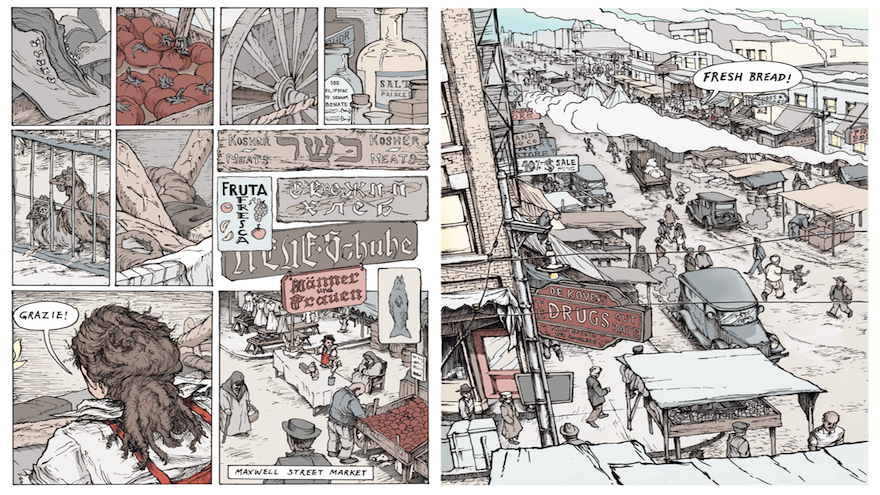 Driven by the question of what makes a city or neighbourhood livable, No Small Plans also aims to develop a greater sense of custodianship of Chicago amongst its youth. Partly a measure taken to remedy the under-resourced nature of many of the city's schools, Lyon sees the project as working to remove barriers to knowledge about how cities operate and aiding students in developing a sense of civic duty.
"When you have young people of colour, kids that are poor, who don't have access to discussions, access to activities, they don't vote as much, they're less likely to contact any representatives about issues that actually affect their lives," Lyon told Fast Co. Design. "Young people are already urban planners. They understand what works and what doesn't. They just don't have the language for it, and they don't have the platform for meaningful work."
Another part of the No Small Plans initiative consists of a series of workshops with teachers, beginning with a pilot program of 20 to 30 teachers in the Chicago school district and 80 public libraries. Lyon hopes to develop an extensive teacher tool kit to go along with the thousands of free books they plan to give out.