A sculpture that resembles a bean squashed beneath a residential tower block in New York City is the latest offering of Anish Kapoor, the famous British-Indian sculptor behind 'Cloud Gate', a permanent outdoor stainless-steel sculpture in the city of Chicago popularly known as 'the Bean'.
The New York sibling of the original is officially unnamed but – unsurprisingly, given its appearance – has come to be known as 'the Mini Bean'. Notably smaller than the Bean, the Mini Bean has the same mirrored facade that reflects the cityscape back to the viewer. 'The city can feel frenetic, fast and hard, imposing architecture, concrete, noise. Mirrors cause us to pause, to be absorbed and pulled, in a way that disrupts time, slows it down, perhaps,' said Kapoor of his chosen material.
Fifteen metres long and six metres tall, the Mini Bean was constructed over a period of four years beneath the cantilevered structure of the 'Jenga Tower' (officially simply 56 Leonard Street) in the Tribeca neighbourhood of Manhattan. The work comprises thirty-eight stainless-steel panels welded seamlessly together over a supportive framework.
The Mini Bean has been in the works since as far back as 2008, when renderings for the Jenga Tower, designed by Swiss architecture firm Herzog & de Meuron, and the tallest structure in Tribeca, were first revealed to the public. However, thanks to post-2008 financial-crisis setbacks, work on Kapoor's second bean only began in early 2019, and then was further delayed by the pandemic and a slew of shipping issues.
No stranger to prestige and controversy alike, Kapoor is known for having won the Turner Prize in 1991, and for, in 2016, having bought the exclusive rights to Vantablack, the blackest pigment in the world, initially developed for military-grade stealth weaponry.
The Mini Bean is the first permanent sculpture of Kapoor's in New York, and comes nearly two decades after the Chicago installation. Notably, Kapoor is the owner of one of the apartments in the residential tower above his latest sculpture, the official opening and naming ceremony for which is set to take place in the next few months.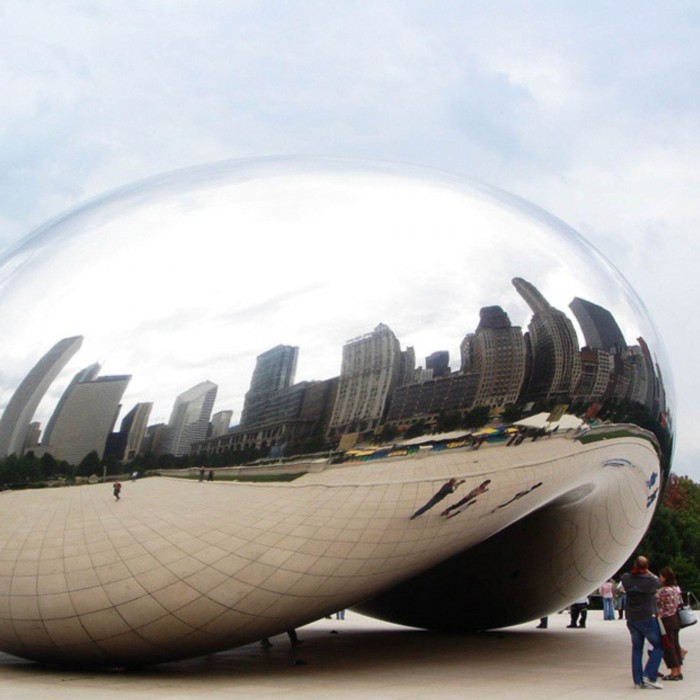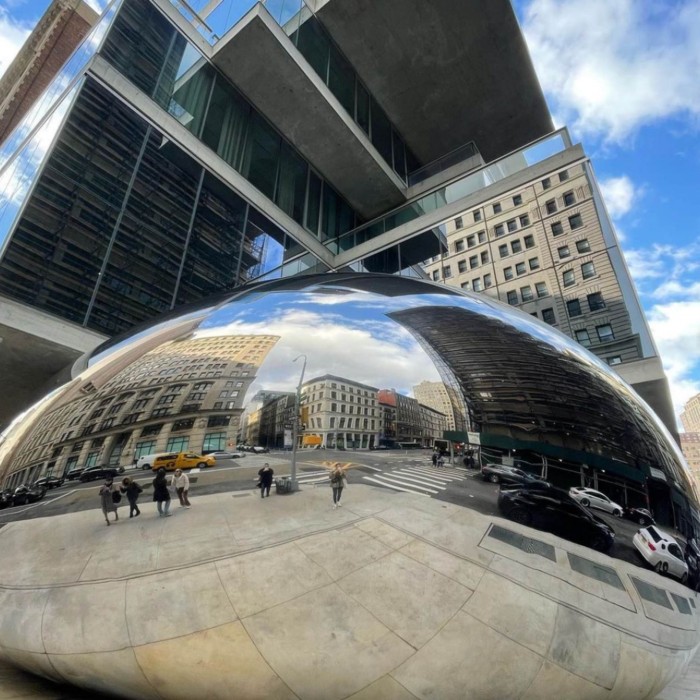 Read more
Photographs: Roy Rochlin, 6sqfts.