Ride2Rebel bus
London-based 1Rebel calls itself a "gym boutique" equipped with juice bars, spa-like changing rooms, swanky sportswear stores and workout sessions accompanied by live music in a curated environment. According to local press, the gym is a polished and stylised establishment that caters to millennial Londoners. But it looks like all of these features are not swag enough. To go the extra mile for its time-starved clients, the gym now plans on launching on-bus spinning classes called Ride2Rebel.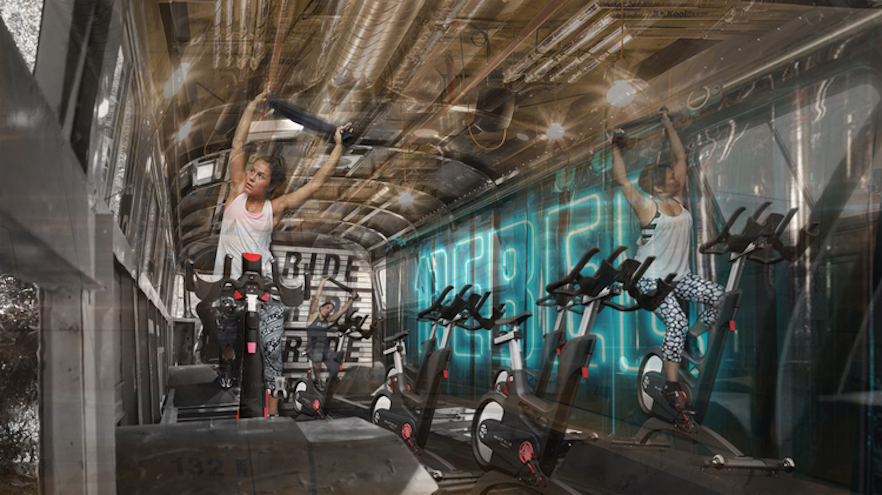 The main aim behind the in-transit classes is to make the clients' daily commute to work more productive and efficient with buses that travel the most popular commuter routes in London. While the bus still needs to be approved by government, the 1Rebel owners have already begun sign-up for tickets to the classes. To date, there are over 5000 people on the waiting list to try out the on-the-go workout.
Should it be approved, the fleet of buses will travel from four pick-up points in north, east, south and west London, and end the route at the St Mary Axe Street 1Rebel studio in the city centre. At this point the spinning passengers can disembark, clean up in the shower rooms and grab a juice before they head off to work. Each spinning session will last 45 minutes.