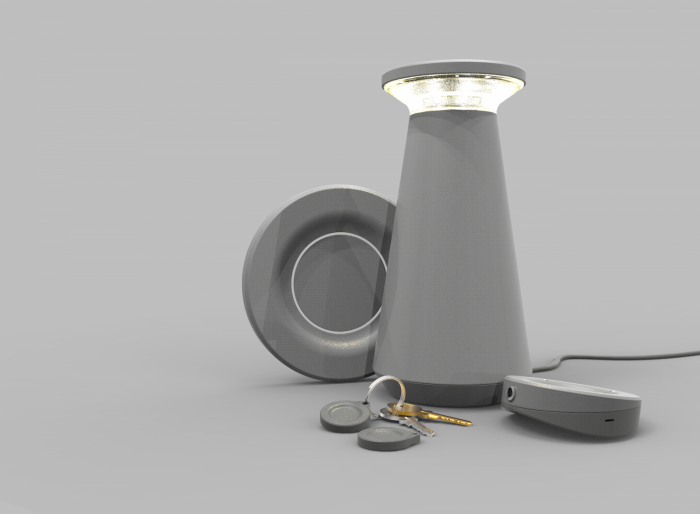 Designer Jacob Paisely has developed a Dementia Home Support System specifically for people in the first stage of Dementia. The product is for those in the early stages of the disease who don't have any formal care available to them except from friends and loved ones.
The home system aims to help solve issues particularly around memory loss.
Paisely was motivated by the fact that the majority of the products currently on the market cater for advanced Dementia. Dementia-focused products usually have a certain stigma attached to them, such as the negative jargon used to describe the disease and classify the target audience.
For this reason the grey vase-like home system was designed to fit in with a person's home environment. The hub has a push-to-ask feature in which a button on top of the item is pushed to ask a question and is answered in three formats; voice, text and symbol.
A second feature locates misplaced items using a Radio-Frequency Identification (RFID) tag attached to it. Another feature is the wireless connection to home cooking appliances that regularly alerts the user whilst the appliance is still on. If an alert is not responded to, a warning text gets sent to a next of kin.
Paisley explained to The James Dyson Foundation that the designing of the home hub was done as a major project as one of his final year modules.