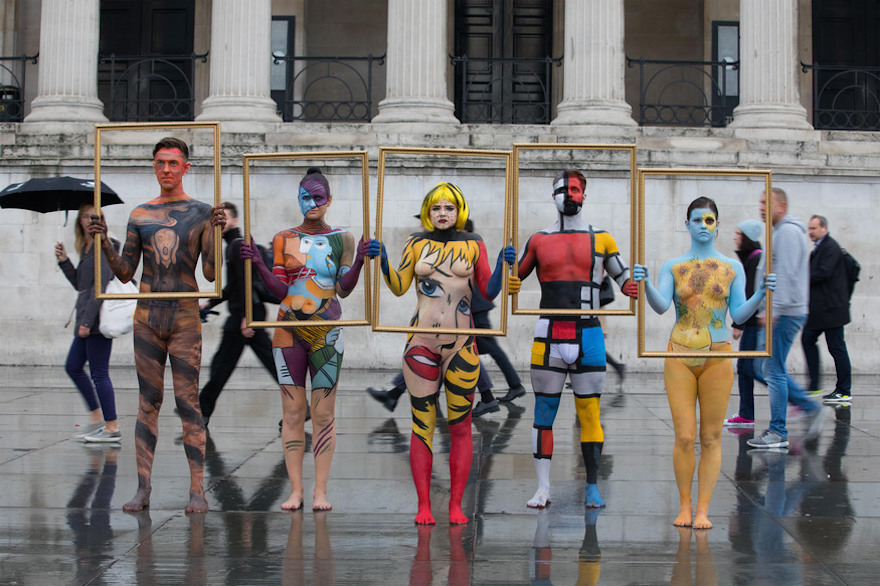 A recent UK survey of around 2000 adults has revealed some startling information. Around 1 in 6 people in Britain have never set foot inside an art gallery. Some of their reasons include an elitist nature they sense from the art world, while others cited intimidation as a factor. In an effort to show UK citizens that great art is for everybody, online platform Rise Art sent human canvases modelling world-famous artworks onto the streets of London.
Displaying five of the world's most well-known artworks – including Edvard Munch's The Scream, Picasso's Seated Lady, Roy Lichtenstein's Girl with Hair Ribbon, Mondrian's Red, Blue and Yellow Composition and Van Gogh's Sunflowers – the nude models stood outside London's National Gallery before making their way through the city streets, taking a ride on the tube, and strolling across Millennium Bridge.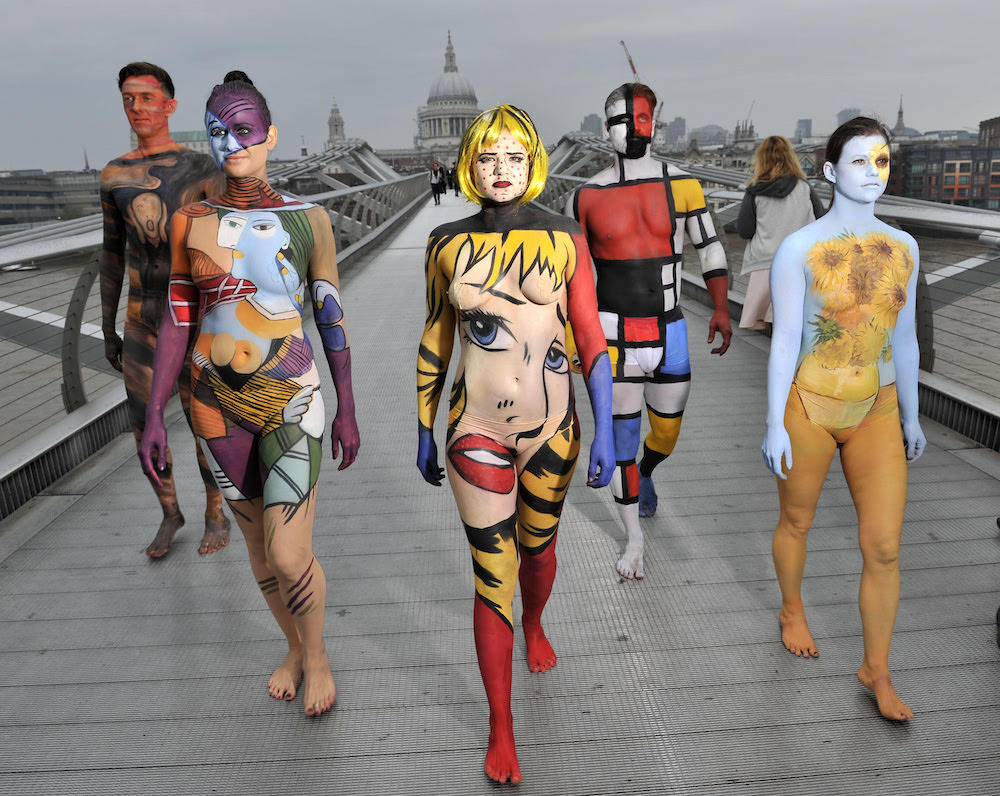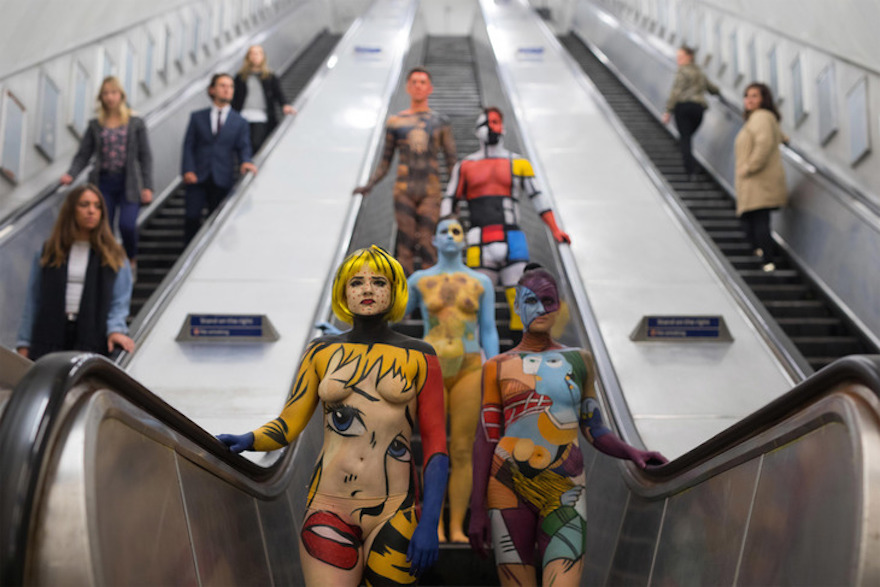 The captivating, colourful human canvases were painted by a team of five body paint specialists, including award-winning body painter Sarah Atwell. But bringing these artworks directly to the public in human form took a great deal of planning. Prior to actual application, the team spent weeks developing their designs to ensure accurate representation of these famed artworks.
"I've worked on a number of large-scale projects but this has definitely been one of my biggest challenges," Atwell told Unilad. "We've worked hard to ensure we do these incredible artworks justice and are so pleased with the results."
To learn more about the work of Rise Art UK visit their website here.