Patryk Hardziej is a Polish designer and visual artist from the metropolis of Tricity. He creates all manner of visual communication, from bespoke corporate identity designs to highly conceptual and kaleidoscopic illustrations. He has led various brand development projects, designed high-profile editorial graphics and completed personal art ventures under his creative eye.
We asked Hardziej to share some of his experiences in the business with us, starting with the first steps he took into the world of creativity.
"I always liked to draw. When I was 8 years old, my grandmother bought me over 100 issues of "Great Painters" magazine. I was amazed by the art in there and how it had changed through the centuries. That is where it started," said Hardziej.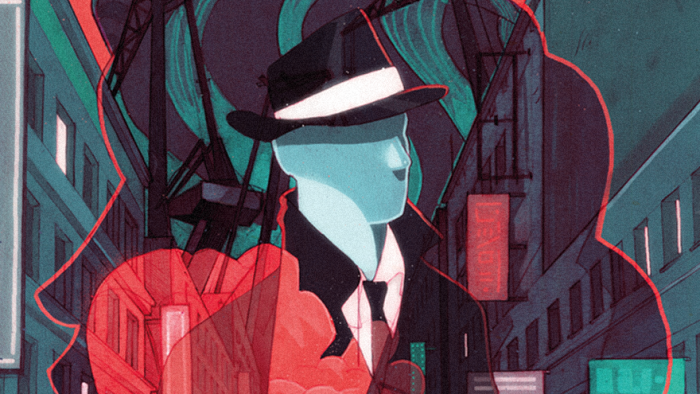 With such diverse experience garnered over years of working on different kinds of design, Hardziej now draws from a wide perspective on design instead of developing a style exclusively.
"It's hard to describe my style objectively – it would always be subjective. First of all, I like to combine the freedom of illustration with the technical aspects of graphic design. The most important aspect is to find the perfect balance between the solid drawing and expressionist splashes. There is no perfection without chaos."
On describing the route usually taken to create his vivid illustrations, Hardziej explained, "At the beginning, I draw everything with a pencil and create some ink textures separately. Then I scan the image but never clean it up – all the smudges and dirt stays part of the artwork. The next step is to put some colours in Photoshop. It's the most important step because in my case a colour is about 80% of the effect."
Working as a creative person in a full-time capacity can be rewarding, but to stay inspired becomes a game of high endurance.
"The most challenging part is to keep up the creativity every day, 365 days a year. Sometimes one has to work 18-21 hours a day – really exhausting. Another challenge is to stay consistent in all creative activities. I'm an illustrator, graphic designer, lecturer and curator. The diversity that brings is good. It does not let you become bored, but if it gets too much, you sometimes might get lost."