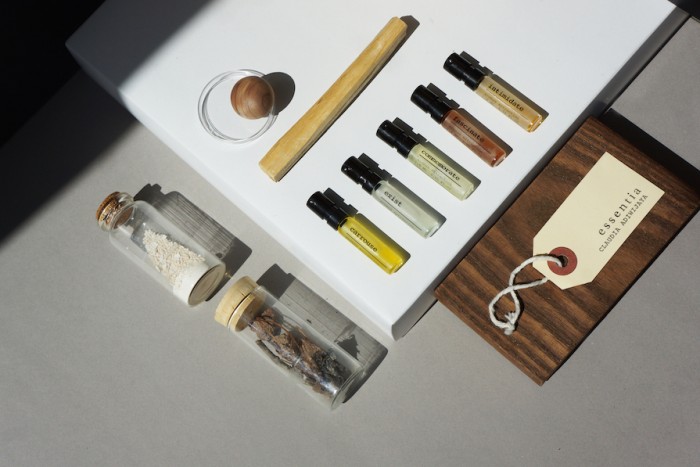 Emily Carr University graduate, Claudia Adiwijaya's project Essentia deals with the power of aromas and the effect it has on our brains. In her work, Adiwijaya focuses on social change, critical and speculative design.
In her 2019 antenna talk, she explained how she combined the sense of smell, technology and our heartbeat to create a wearable art piece that explores the connection between aroma and our brains.
"Essentia strives to address the underlying and layered value of the human sense of smell. It encourages the public to trust their primitive "mute instinct" to navigate and improve their well-being -while exploring the power of aromas and memory," says Adiwijaya.
The designer revealed that the wearable art piece allows you to choose the scent of your choice. The technology included in the piece works alongside your heart rate. If it detects that you are stressed it will release a smell that you have chosen to improve your wellbeing.
"It's really important for us to make emotion that could differentiate smell in how something makes you feel when you smell something."
In her work, Adiwijaya also links the power of aroma to meaningful moments, memories and places but also something that connects you to someone that you love in your life. Like her own dad who passed away earlier this year.
"The first thing that came to my mind was his perfume," explains Adiwijaya. "Every time I smelled it I transformed back into my childhood memories and me watching my dad getting ready for work."
Adiwijaya ended off her emotional talk by leaving the audience with a thought: "Everything in life can be experienced differently to becoming more sensitive in smelling things around you because the smell is not only a way to engage but the smell is also a way to empower and the smell is also a way to remember."
Her talk is part of the third antenna conference, a collaboration between Design Indaba and the Dutch Design Foundation, which recently took place as part of Dutch Design Week. She spoke alongside 19 other young designers.
Find out more about antenna.