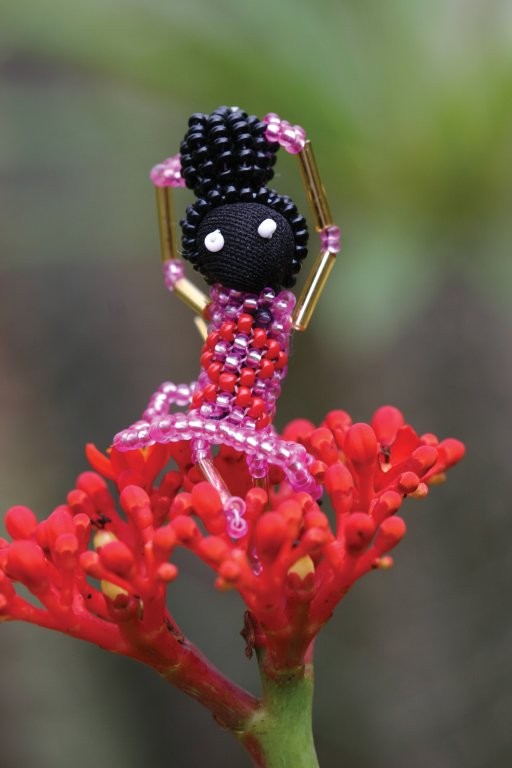 Turn on the news, read the newspaper or just listen to what people have to say and it becomes clear that our country is facing a troubled future with the continued rise of HIV/Aids. So when someone comes along to make a difference, every little bit of help, no matter how small, is a step closer to a healthier future generation.
The Hillcrest Aids Centre Trust was established in 1991 offering testing and counselling to the local communities in Valley of a Thousand Hills outside Durban. Soon, Paula Thompson and her team realised the need for more income to sustain the project. Woza Moya was born, a business that went from a bucket of red ribbons to the R3.5-million enterprise it is today.
Woza Moya / Hillcrest Aids have exhibited at the Design Indaba Expo for a number of years, selling their famous small beaded dolls – known as the "Little Traveller" – and beaded jewellery. At the 2010 Design Indaba Expo, they launched their "Dreams of Africa" chair, inspired by their map of the same name, which was commissioned for the Moses Mabhida Soccer Stadium. As a result of the publicity, the chair is journeying to Cape Town for a photo shoot on Robben Island and Table Mountain.
"We wanted to make people dream again and encourage powerful positive thoughts about our futures and, of course, our beautiful country," Thompson explains. "We have found through our work that everything is possible if you keep on dreaming.
More exhibitor success stories from 2010