This year's Festival of Creativity is shaping up to be Design Indaba's ode to the senses. In addition to talks from design greats like Es Devlin and Edel Rodriguez, we're also launching Nightscape, an inner-city festival that houses music, performance, art, and one of the more important ones: food!
Award-winning South African chef, Bertus Basson - of the restaurants Overture, Spek and Bone, and Bertus Basson at Spice Route fame - will collaborate with progressive food experience designer, Hannerie Visser of Studio H.
Merging food and design into a unique experience of local flavours presented in a stimulating way, the pop-up restaurant is set to be a milestone event on the 2018 Cape Town culinary calendar.
The Bertus Basson pop-up restaurant event will take place on the evenings of Wednesday 21 February, Thursday 22 February and Friday 23 February only. Spaces are limited and bookings are essential. The destination is the Artscape Theatre Centre in Cape Town.
Basson's menu taps into his own childhood experiences of local South African culture: "I can't think of a more exciting time to be cooking South African food, exploring my own food heritage and sharing South Africa with the world," says Basson.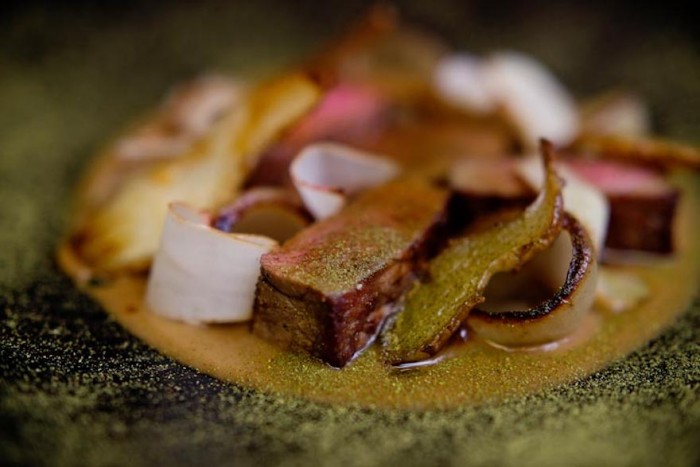 At the same time, Studio H has curated a gourmet street food experience on the Artscape Piazza. Expect to see Studio H's own tuckshop alongside food trucks from some of Cape Town's favourites including Spinach King, Darling Sweets, Hokey Pokey, Mistress of Spices and Indian Foods as well as The Pizza Guy.
Based in Cape Town, Visser's Studio H is known for events such as the Spier Secret Festival and Street Food Festival and the food zine publication and website, Chips! Most recently, Studio H was invited to present its S/Zout project at Dutch Design Week 2017, which consisted of range of condiments made from salt tolerant carrots, cabbages, strawberries and tomatoes. Studio H will have Africa's first 3D food printer on show as part of the Design Indaba line-up.