Launched in 2018, Messrs Basswood is a menswear apparel brand described as a product of South African streetwear culture. The fashion label presented its previous Bohemia collection at Africa Fashion International and has now launched its new Resort '21 collection. Messrs Basswood's founder, Sifiso Kunene, is a former #DI Emerging Creative from the Class of 2017, and his new collection featuring timeless garments inspired by the Hluhluwe Wetland Park in KwaZulu-Natal.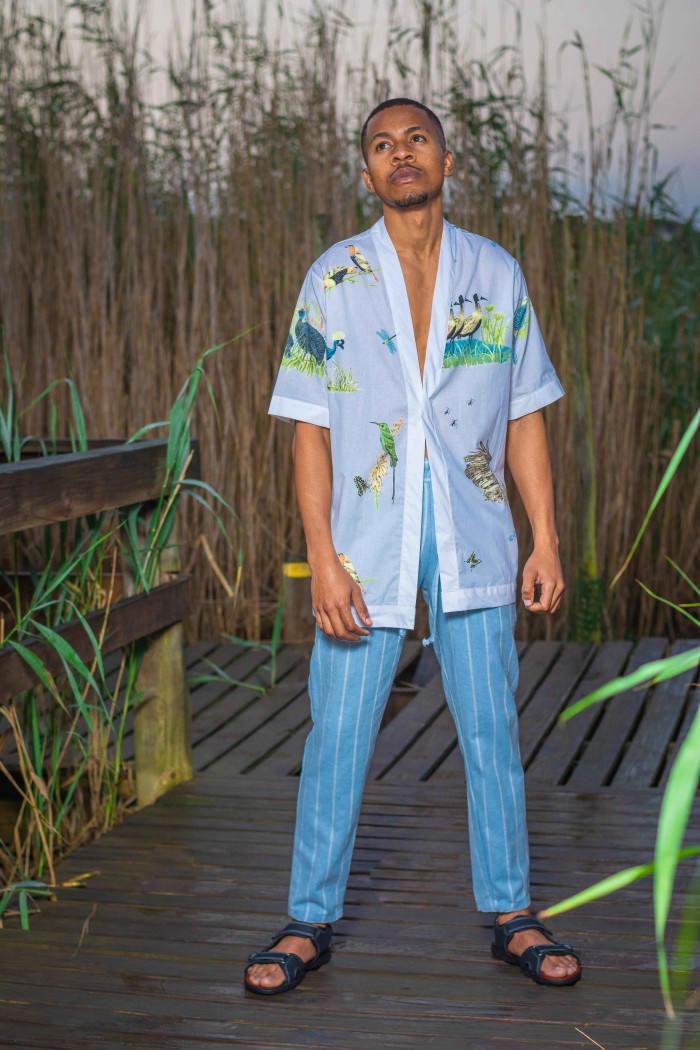 Sifiso, talk us through your latest collection.
Each collection begins through the exploration of a personal narrative. Its visual language is informed by ethereal objects and individual philosophies. With this body of work, we have tried to extol the spirit of the wetlands through referencing the wildlife that is found within the ecosystem, which we have hand-embroidered and printed onto our garments. Reflecting a desire for freedom and escape, this Resort collection emphasises a mix of timeless pieces allowing you to combine comfort and a sense of nonchalance.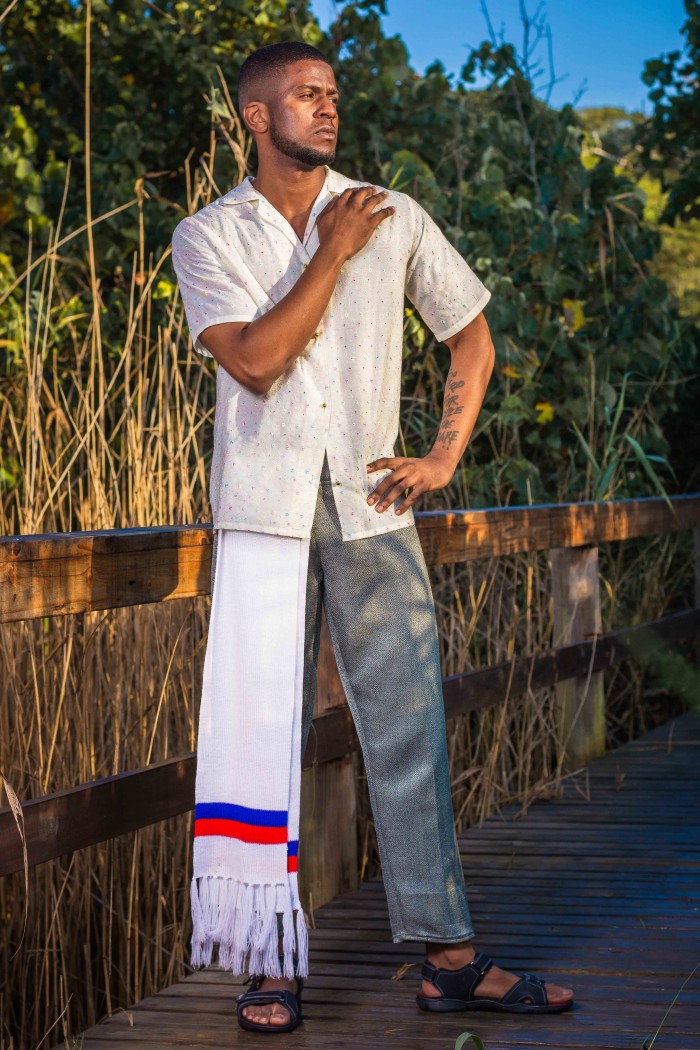 Who are some of your style icons?
At the top of my head… Jimi Hendrix, Felipe Mazibuko, Andre 3000, and Michael Kunene.
What does having been a #DI Emerging Creative mean to you?
The magnitude is unquantifiable in terms of the opportunities this unlocks for young and upcoming creatives to ascend to the positions they aspire to be in, especially since we are all emanating from different systems, subverting, and forging through to building our own paths in the field of design. The inclusion at Design Indaba made me a better creator.
How has your style changed since then?
My articulation of ideas is no longer just from a fashion lens, but informed by ideologies that I got to learn from my peers through lived experiences. I use that to foster a new vernacular.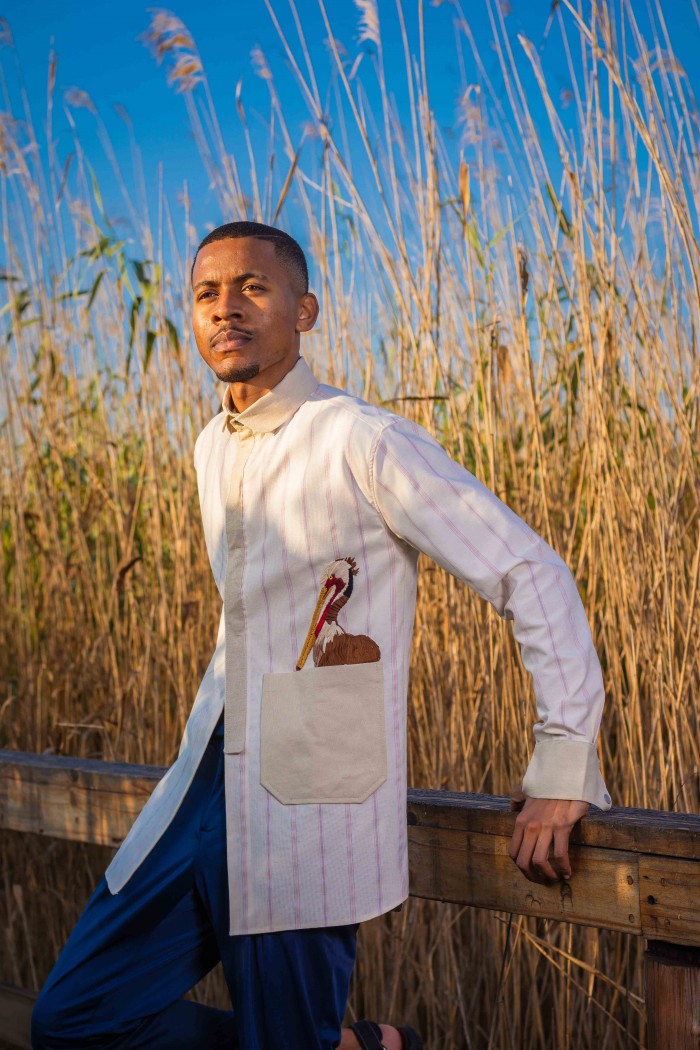 How would you like to evolve your brand?
My interest in good design is solely to do with how one can connect a service or an inspiration to a community who are deserving of creative solutions in their everyday lives. That is what I want my work to resonate with.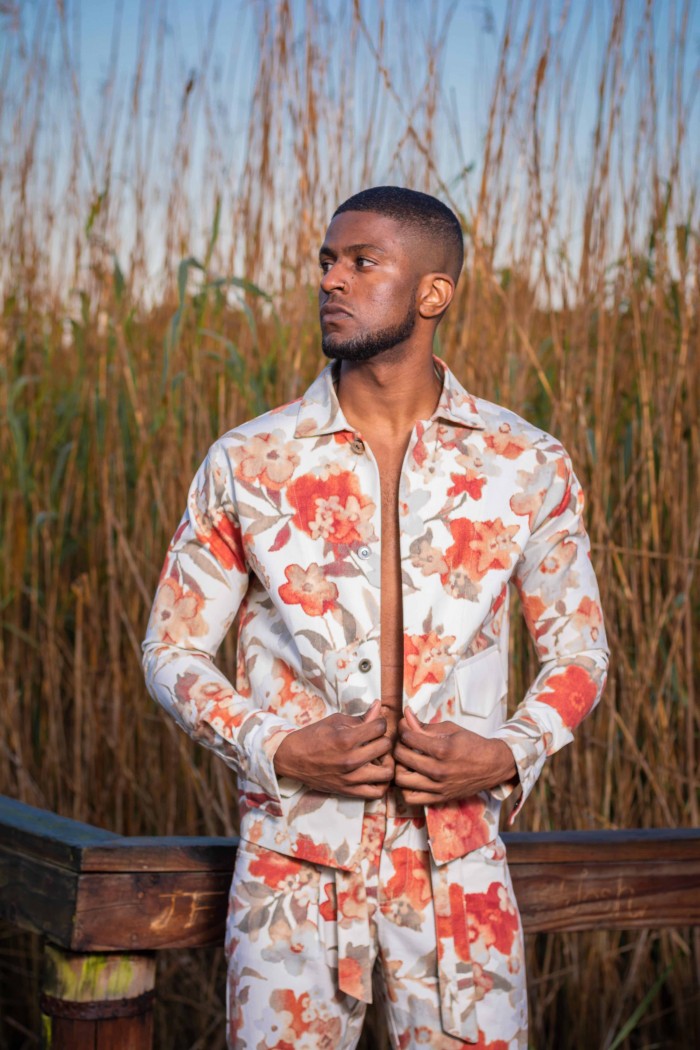 Any advice for 2021's #DI Emerging Creatives?
There is a need for critical thinking, new archetypes… barriers are ready to be broken by young people who want to make a difference. This is the best opportunity for you to propagate and learn because design is about precision. Design is precision. I cannot echo that sentiment enough… design is precision!
Read More:

Fashion meets fine art at Lexus SA Menswear Week '17
We chat to #DI Emerging Creative Azee Tanzi on tailoring and timeless fashion