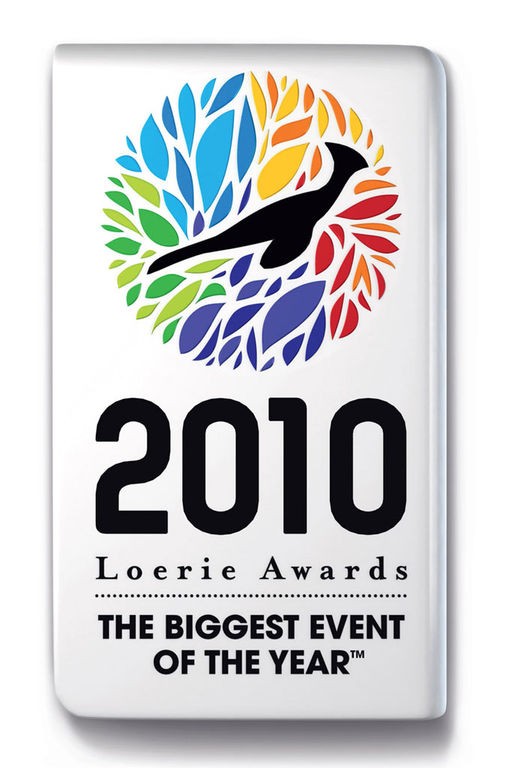 The biggest advertising, communication design and experiential media awards in Africa have opened their doors for 2010 and are now accepting entries. The Loerie Awards encompass every area of brand communication including television, radio and print advertising, graphic design, architecture, live events and digital media to name a few. If you think you have what it takes to showcase your work on the international stage and walk away with a Loerie, then get busy as deadlines for entries close on 31 May 2010.
Andrew Human, CEO of the Loerie Awards, announced the theme for Loeries 2010 as "The biggest event of the year" – a tongue-in-cheek reference to that "other" biggest event of the year. Having moved from Margate to Cape Town last year, Human believes the move has proved advantageous for the awards as it grew by 20% last year and attracted more marketers and brand managers, which is precisely in line with the Loeries. Further changes have been implemented such as the event starting at a later time as well as activities throughout the weekend being concentrated at specific venues.
Structural changes aren't the only changes taking place this year. The entry rules for 2010 have also been altered so entrants need to pay close attention. While the Loeries are only open to Africa, Middle East and the surrounding island states, this year crafts for international work will be eligible, as long as the craftsperson involved is from an eligible region. If you're gunning for a Gold Loerie, then you'll have to work significantly harder as the five usual criteria, being innovation, quality, relevance to the brand, target audience and chosen medium, now include a sixth one being "a client, independent from the agency".  Submission sizes have also been standardised with a new In-Store category having been added in the Experiential section.
Loerie Awards Festival will be taking place from to the 1 to 3 October 2010.
For more information or to enter the Loerie Awards, visit www.theloerieawards.co.za