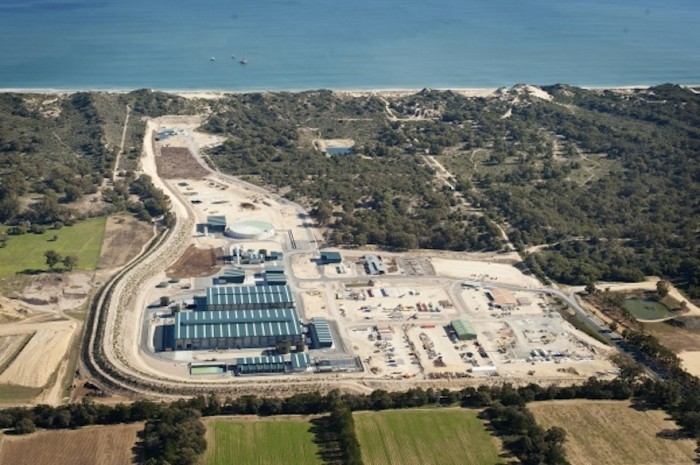 Southern Seawater Desalination Plant, located in Western Australia has been in operation for the last two years.
Egyptian researchers at the University of Alexandria have created new desalination technology that filters salty and contaminated water faster and cheaper than the current technology.
The current desalination process, used widely across the Middle East and North Africa, is based on reverse-osmosis technology. Using pressure, saltwater is pushed through a permeable polymer membrane leaving salt particles on the one side and clean water on the other.
The largest desalination plant of this type is in Israel and cost the government $500 million. This plant and others like it incur further costs because of the high levels of electricity used to process the water through the polymer membrane.
Egyptian researchers have created technology that uses a process they call "pervaporation". The process filters salty water through synthetic membranes containing cellulose acetate powder to remove large particles. The water is heated until it evaporates before it is condensed, yielding clean, potable water.
According to the research, 99 per cent of the salt is removed from the water once the process is complete.
This solution is more viable in the developing regions because it does not require electricity and the process relies on a membrane made from easily sourced materials that developing countries could afford.
The technology has yet to be prototyped outside of the lab but the researchers aim to set up a small desalination plant as a pilot project.
The full research paper can be found here.