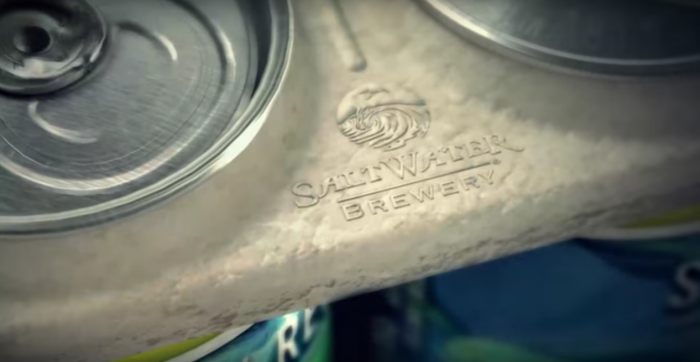 Ocean conservation one six-pack at a time.
By 2050, there'll be more plastic than fish in our oceans, reported the World Economic Forum earlier this year. The waste infesting our oceans is largely made up of the plastic rings used to hold beer cans. Seeing the potential to make a change in this dynamic, a Florida-based brewery created edible six-pack rings designed to feed ocean wildlife rather than kill them.
Saltwater Brewery partnered with ad agency We Believers to develop the first edible six-pack rings made of the wheat and barley by-products leftover from the brewing process. Although the brewery has been guarded about their manufacturing process, they claim the product is 100 per cent edible and biodegradable.
Speaking to Digital Trends, co-founder of We Believers Marco Vega said the solution has the potential to influence how we create sustainable packaging with zero waste and no impact on wildlife.
While the price of the new rings increases the price of the beer significantly, the brewery believes it will eventually streamline the manufacturing process and effectively cut costs. "Production cost is expected to be between 10 and 15 cents per piece and could drop to be even lower. Very much on par with existing recyclable plastic alternatives," Vega was quoted as saying.
Production in the US will begin this year, following a successful test run in April.