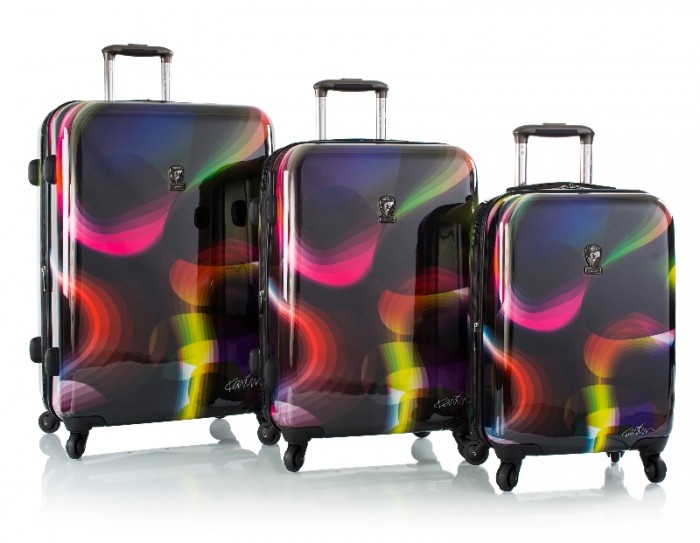 Organik luggage collection by Karim Rashid.
With hypnotic swirls of bright and bold colours, Karim Rashid's latest luggage collection is sure to stand out amongst all the dull bags that fill airport baggage claims.
Rashid is well known for his use of bright colours and eccentric graphic shapes in various design fields including product, interior, fashion, furniture and art. His latest suitcase collection, Organik for Canadian company Heys Luggage is imprinted with his signature style of hypnotic colourful swirls.
Referred to by Rashid as a "digipop" pattern, the graphic aims to embody his visualisation of the global information age through its sound-wave light aesthetic.
The collection will be available exclusively at Sears from the beginning of March 2014.