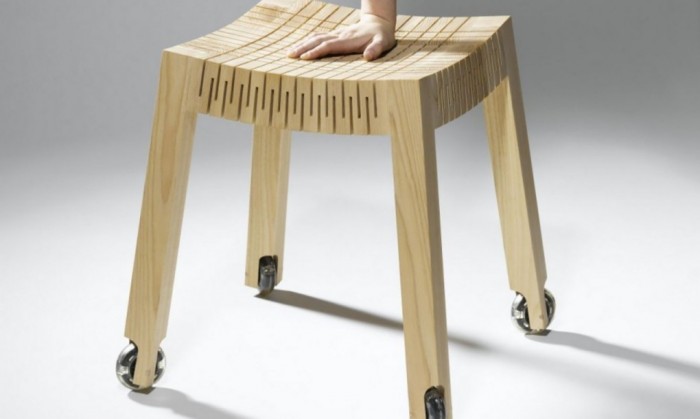 Dutch designer Carolien Laro has created wooden furniture that is able to flex and bend under a person's weight. The Spring Wood collection is the result of Laro's experiments with traditional wood sawing and cutting slots into solid wood pieces. Her bendable wooden work recently featured at Milan Design Week 2016.
Each piece of furniture in Laro's Spring Wood collection sets a new standard for what an artist or craftsman can do with wood. The designer transforms solid pieces of wood into a soft, pliable material, and in doing so she opens up a range of endless possibilities for furniture design, product design, and even architecture.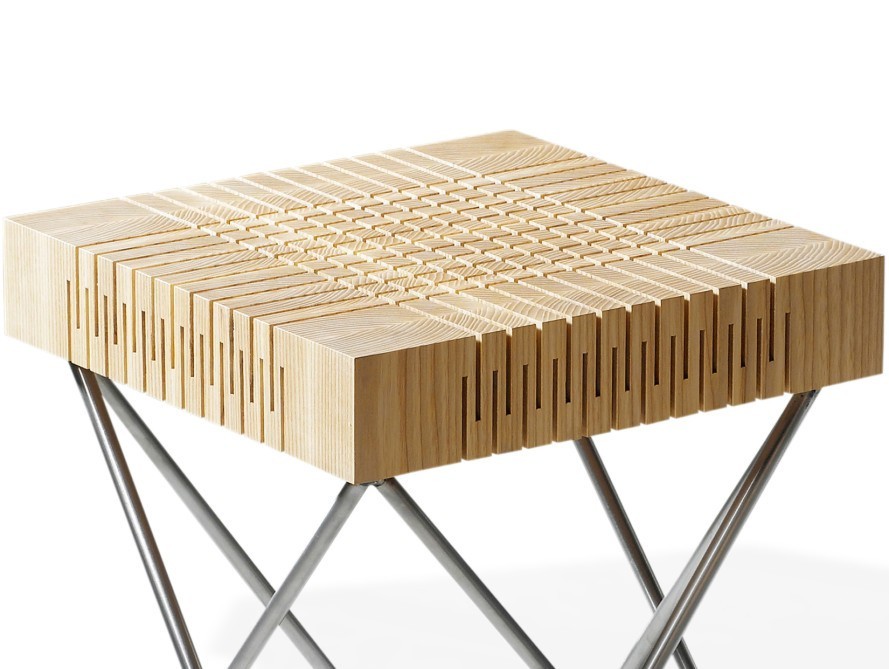 Laro developed the springy ash wood together with woodworking company Ritmeester. To make the material, layers of wood are glued together to form a single, durable panel. Grooves are then cut using CNC milling into the top and underside of each wooden panel, giving the wood its elasticity. The top or "pillow" of the seating designs require more than 480 CNC groove-milling steps.
Using this unique technique, Laro has created several furniture designs for the collection. 'The Paperclip" is a contemporary stool with stainless steel legs, "Restless Legs" is characterised by its four-wheeled design and "The Bridge" is a three-seater supported by a tough steel frame.