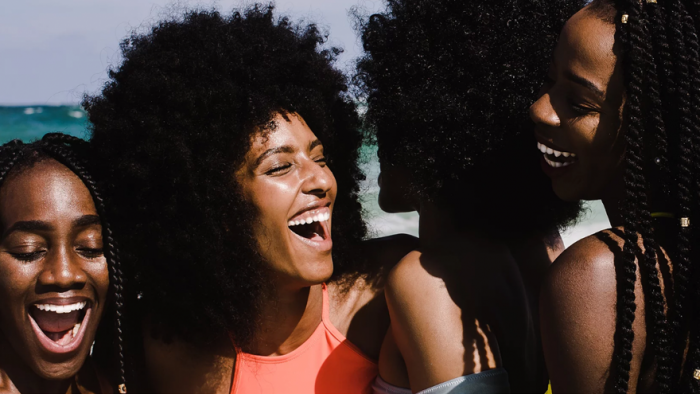 The world of advertising has long been fraught with depicting white people in its pages almost exclusively. Though, of course, progress has been made in the last few years to reflect the spectrum of humanity more accurately on the magazine covers and billboards, Adland still has a long way to go before it can be said to represent the ethnicities of all people – the vast majority of which happen to not be white.
Advertising firms and independent designers often turn to stock photography to infuse their projects with images that represent our daily lives. While foremost trying to sell a product or message, these advertisements surreptitiously affect our understanding of the greater population. The average consumer, while savvy enough to understand that advertisements show idealistic and unreal versions of life, might subconsciously view a billboard as an insight into what life normally looks like.
However, society runs into danger when it leaves assumptions of what is normal up to advertising executives – high-flying elites who decree which fair beauty will grace their glossy cover this month and the next.
In comes TONL, a new stock photography agency that aims to disrupt this longstanding trend. Founded by Karen Okonkwo and Joshua Kissi, TONL has offices in both New York and Seattle that produce stock images of folks of all colours to better represent the diversity of the real world.
As the name suggests, this company accounts for the subtle, tonal differences between individuals instead of adding a handful of dark-skinned models into the mix for token value. People of all skin tones are represented here in perfectly ordinary, non-victimised settings. Though still growing, TONL's libraries are inclusive of all ethnic backgrounds with a view to represent people (who are not white) in empowered, happy and natural circumstances.
Speaking to The Outline, photographer Kissi says, "We understood the impact that this imagery could have on the world. Although there are major discrepancies when it comes to how people visually perceive black people in the United States, we knew that this was a global problem as well, and that there were people all over the world who don't see imagery that is reflective of their daily lives."