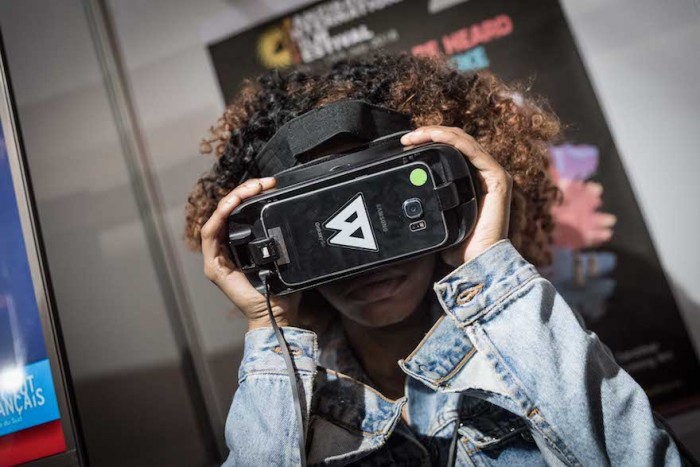 South Africa is bursting with creativity but the cost of formal training in industries like filmmaking or even web design often means that young people miss out on opportunities to learn.
This is something that Digital Lab Africa (DLA), an initiative by the French Embassy and the French Institute in South Africa aims to address with their latest initiative.
Erika Denis, Digital Lab Africa Director says: "The very idea of DLA is to incubate next-gen creative talent by offering them a springboard to accelerate their projects with the support and expertise of DLA partners.
"What we are trying to achieve is to create a real network and allow those projects to get ready to go to market and to get strong visibility internationally — not only in the French market."
To do it, they are partnering with French and Sub-Saharan key players from creative industries such as Triggerfish Animation studio or European channel ARTE.
The programme, which was launched last year, attracted just over 500 entries from 30 African countries.
"The DLA's second edition will award 10 projects in the categories of virtual reality, web creation, digital music, video games and animation.
"Each of the selected projects will have both French and African mentorship, so that they'll be able to benefit from the expertise of two different ecosystems. Alongside DLA mentorship programme, the 10 winning projects will have the opportunity to be immersed in those ecosystems thanks to residence programmes within digital clusters and participation in benchmark events both in France and the Sub-Saharan African region. The expected outcome of the DLA incubation programme is market-ready content showcasing African creativity."
One of last year's participants is Yetunde Dada who won in the VR category along with her co-producer Shariffa Ali.
Dada said the mentorship allowed her to think more broadly about her concept and to make it more solid. "Then, it was an amazing experience getting incubated at the Nurserie, in Paris."
The space also gave her access to people within the industry to help grow her network. "Antoine Cayrol [Okio Studios], who became our producer because he liked our project so much, is an example of this."
Denis says that beyond the incubation phase of the project, which will take place in France and in Sub-Saharan African region, they will also organise other initiatives to explore the new ways of storytelling.
"For instance, DLA organised the 1st South African 48h Virtual Reality Film Jam. From 24 to 27 October 2017, 12 selected participants learnt how to write, shoot, edit and distribute a cinematic VR experience in less than 48 hours, with the help of French and South African mentors. The Jam was part of the Wonda VR Jam Tour, that covers all continents and aims at empowering a diverse community of creatives to explore the future of cinema in VR."
Applications for this year's programme close on February 25 and you can access more info on the DLA website.