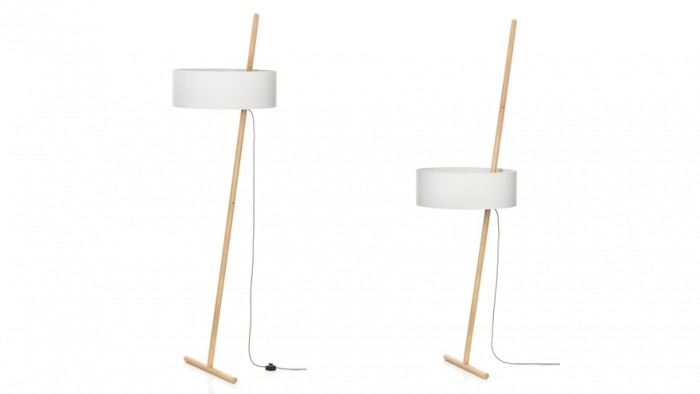 Die Steunpilaar by Douglas & Co.
Meet "Die Steunpilaar", a new take on the traditional floor lamp from South African architect and furniture designer Jan Douglas.
Instead of being a freestanding lamp, "Die Steunpilaar" leans against a wall or vertical surface. Working in a reductionist manner, the designer stripped down the lamp's elements to the most necessary components.
"Floor lamps are generally used in the corner of a room or near walls," Douglas says. "This feature has been exploited in order to reduce the elements of the lamp even further – using an already existent wall as the 'stabiliser' instead of an additional foot."
Another nifty feature is the adjustable lampshade that creates different lighting moods. At a low level the light is diffused on the wall surface but set higher up, it bounces off the ceiling for more general light.
In 2012 Douglas, now working under the label Douglas & Company, launched a furniture collection at Design Indaba Expo as part of the Emerging Creatives programme. His work caught the attention of buyers from Mr Price Home and a year later his designs were in store as part of their Co-Lab initiative.
Known for his quirky product names that reference his Afrikaans heritage, he elaborates on the name of the latest addition: "The title is Afrikaans for 'supporting column' and is also used to refer to someone you can depend on. The name is a reference to the lamp's dependability as well as its dependence. It's a playful reminder that humans rely on light, and the lamp relies on the wall," says Douglas.
Order "Die Steunpilaar" here.