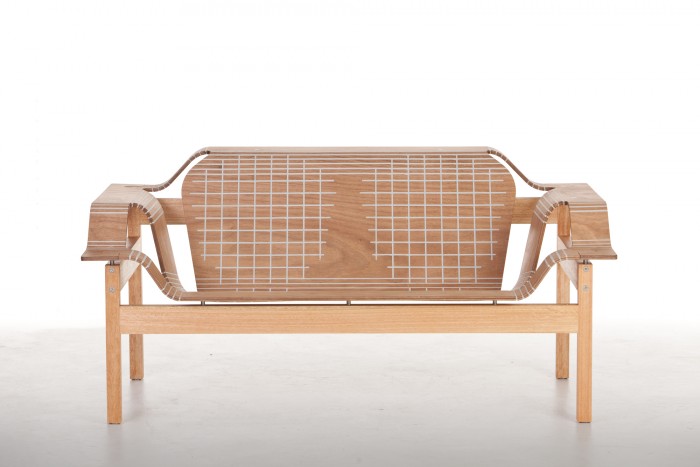 Stratflex by Wintec Innovation
The 2013 Innovation Award which includes a R50 000.00 grand prize was awarded to Wintec Innovations for their STRATFLEX™ furniture that was on display at the 2013 Design Indaba Expo.
STRATFLEX™ is a new patented technology and design innovation that enables rigid flat boards to be strategically flexed, in two and three dimensions, to create seating and related products for the flat pack market. The easy-to-assemble STRATFLEX™ range is manufactured from plywood and combined with frames made from locally sourced and sustainable Saligna timber. Its natural finish expresses the inherent qualities of the material.
Expo Manager Kelly Berman said: "We were impressed by Stratflex's combination of materials, development and application. It's truly innovative, affordable, uses mostly local raw material and creates employment. We're excited about the flexibility of the technology and how its application could be developed even further into other products, even beyond furniture."
In line with Design Indaba's commitment to promoting unique, high-quality South African design, the Design Indaba Innovation Award now in its second year, encourages Design Indaba Expo exhibitors to push their own creative limits to a whole new level.
Al Stratford, founder of Wintec, said:
"This award is the culmination of a life of looking at, feeling, touching and thinking design. The product gives me a legacy to leave to those around me. Design Indaba gives us a launching pad for recognition in South Africa and internationally."