Anxo Viscaíno is a visual artist based in the small town of Lugo, northwestern Spain. For the large part of his career Viscaíno worked as a graphic designer for an agency, creating corporate identities and web designs. However, since choosing the freelance life in 2015, Viscaíno's work has taken on a more introspective, experimental nature. He creates artworks based on his own curiosity about the universe, delving into quantum physics, nature, the unknown, mortality and our place in the greater cosmos.
"All my life I've had many existential and spiritual concerns. I grew up with lots of unanswered questions, which in my childhood and adolescence evolved into some anxiety," he says. "With time and maturity, I have had the opportunity to find different ways to answer those questions. For me, both science and spirituality have something to contribute. Although they are usually understood as opposing ways of thinking, I am convinced that they will converge in the future."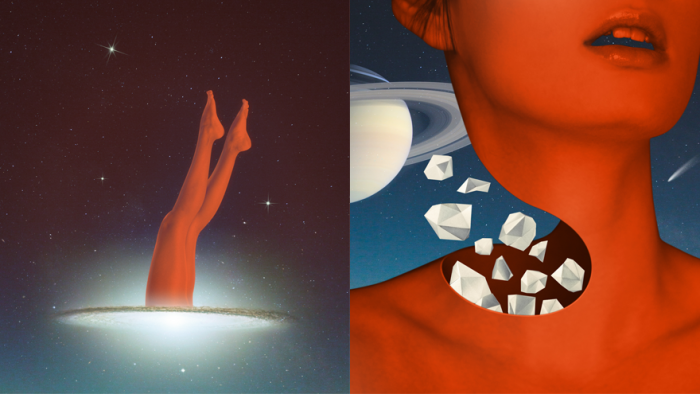 Working as freelancer in this age of tightly guarded intellectual property and the peril of plagiarism, Viscaíno has adopted an attitude of altruistic contribution. He uses Creative Commons images to create his otherworldly artworks, liberating him from having to worry about who uses his designs for whatever purpose.
"I always work with CC photos – it's the contribution of incredible photographers from all over the world that makes these pieces possible. I try to return the contribution by allowing anyone to download my pictures to print or use as they want," says the artist, "I really believe in the exchange of creative stuff. I would rather focus more efforts on developing art and culture than spending too much time protecting my copyright and restricting use."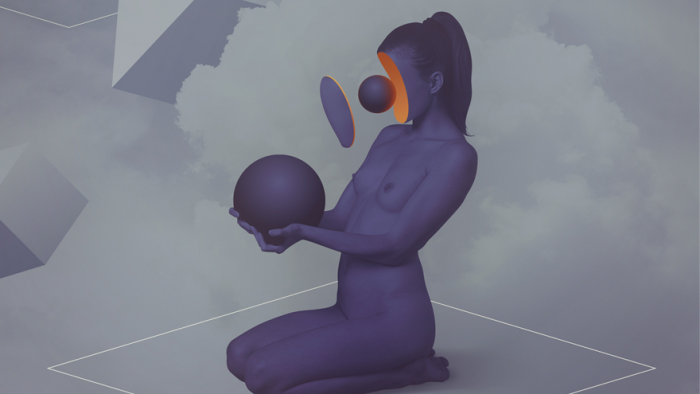 Though Viscaíno's work can be categorised under the abstract blanket of surrealism, he maintains that his work has more ties to the real world that not. Instead of illustrating each scene from scratch, he creates strange and beautiful compositions from ordinary photographs before treating the whole with dramatic techniques.
Most of his works are photomontages, although he says he tries to treat and understand them as illustrations. "I want all the elements to integrate with each other, creating coherent scenes by adjusting lights and perspective in a global way, and often colouring the photos to get a more plastic finish that moves further away from the photographic appearance. I start with photos of our reality because I do not want to create a new reality. I generate variations and deformations of it instead."
According to Viscaíno, one of the best visual representations of the unknown or our unanswered questions is outer space – a terrain that features in many of his artworks. At the root of his artistic philosophy is the absence of certainty, a vast openness expressed through the faintly starry darkness of the celestial universe, as we know it. Though thoughtfully put together and informed by a predilection for instinct over reason, the artist does not intend to narrate a particular meaning through each artwork.
"With my experimental remixes, I do not pretend to divulge or convince. This is an escape route for my personal concerns and passions, but it's great to see that I awake sensations and questions in the people who follow my work," he says.