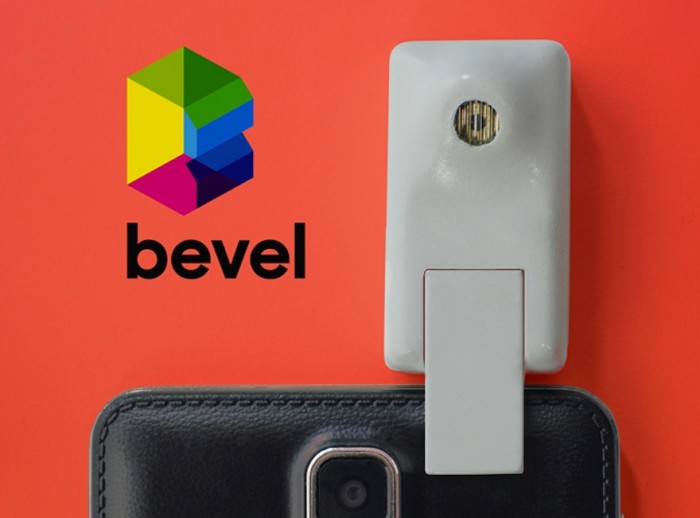 Bevel 3D Camera desinged by Mater and Form Inc.
Matter and Form (formerly Matterform) has created a new device called Bevel that can be attached to your smartphone or tablet and turns your phone camera into a 3D camera to capture real 3D photographs. Bevel is inserted into the headphone jack of any modern IOS or Android smartphone or tablet and is the first accessory that can transform an ordinary smartphone tablet into a 3D camera.
Bevel uses an eye-safe laser light, and the existing camera on your mobile device, to capture photographs in a whole new dimension. The photos can be rotated, turned into animated GIFs and be used in the process of 3D printing.
"My team and I think it's ridiculous that 3D photography isn't already a part of our everyday lives," says Drew Cox, Founder and CEO of Matter and Form.
The fact is that the technology exists, has been around for a while actually, but no one has taken the time to translate it into an accessible, user-friendly product. The Bevel will change the way we communicate by integrating 3D photography into our daily online conversations.- Cox
Paul Banwatt, Trevor Townsend and Drew Cox founded Matter and Form when they made a high-resolution 3D scanner because they couldn't afford one.
Bevel will be shipped in January 2016 with the Kickstarter running until 27 August 2015.