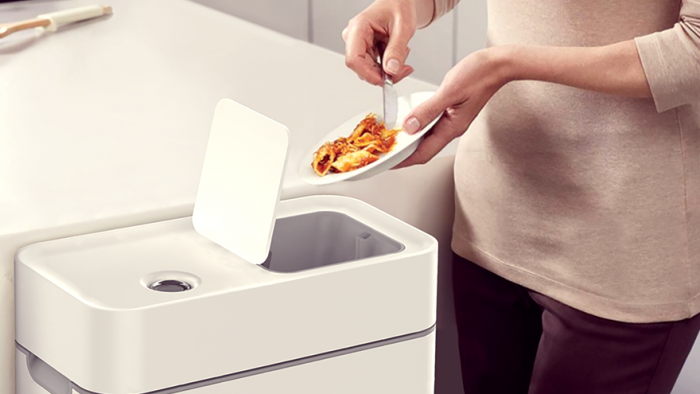 Taihi is a unique composting device that is meant to help ordinary households get into the habit of turning food waste (which would normally be thrown into one garbage bin with other refuse) into garden compost. It is the brainchild of Ben Cullis Watson, who designed Taihi as his graduation project at the Loughborough University Design School.
"Around 10 million tonnes of food waste is sent to landfill sites on an annual basis and worryingly, 75% of it is biodegradable and potentially compostable. Collecting and disposing of this waste costs the government huge amounts of money," says the designer, emphasizing the financial implications in addition to the ecological effects of leaving food waste disposal up to municipal governments.
This project provides a means for consumers to manage food waste in their own homes, alleviating the strain put on landfill sites while promoting green living and gardening in city areas. In the same way that plastic and glass recycling has become a more popular habit for many private households in recent years, so could waste composting in the name of ecology form part of the modern lifestyle at large. Taihi is designed to make the process more accessible and convenient for people who live fast-paced lives, yet care about their impact on the environment.
Though the device has a sleek look and is designed for the contemporary home, it utilises an age-old method of composting from Japan called "bokashi". It involves an activator-liquid (containing micro-organisms that jumpstart the decomposition process) that breaks down all manner of nutrients including meat, dairy, vegetable and grain matter. The resulting liquid is funnelled into a sealed watering can inside the Taihi device that can be used each day to nourish houseplants. The system uses two separate compartments to manage waste, filling one while the other is processing, with a double lid and rubber seals to contain any pungent odours.
The Taihi device snagged two awards at the annual New Designers exhibit in the UK, winning the Joseph Joseph Award and Tesco Award in 2017.