Para Site is Hong Kong's leading contemporary art centre and one of the oldest and most active independent art institutions in Asia. It is known for its ability to unpack international phenomena in art and design. Now, using a number of expert collaborators, the centre plans to launch its first conceptual cookbook. Called Unappropriated Recipes, the book is said to reveal raw and fresh perspectives on Hong Kong using quirky and unusual recipes.
According to Para Site, a number of artists, curators and supporters were called on to submit their imagined manifestations of Hong Kong. The submissions are both culinary and non-culinary and come in the form of a personal recipe. The book will feature over 70 of these contributions and offer a conceptual and wildly personal taste of the city.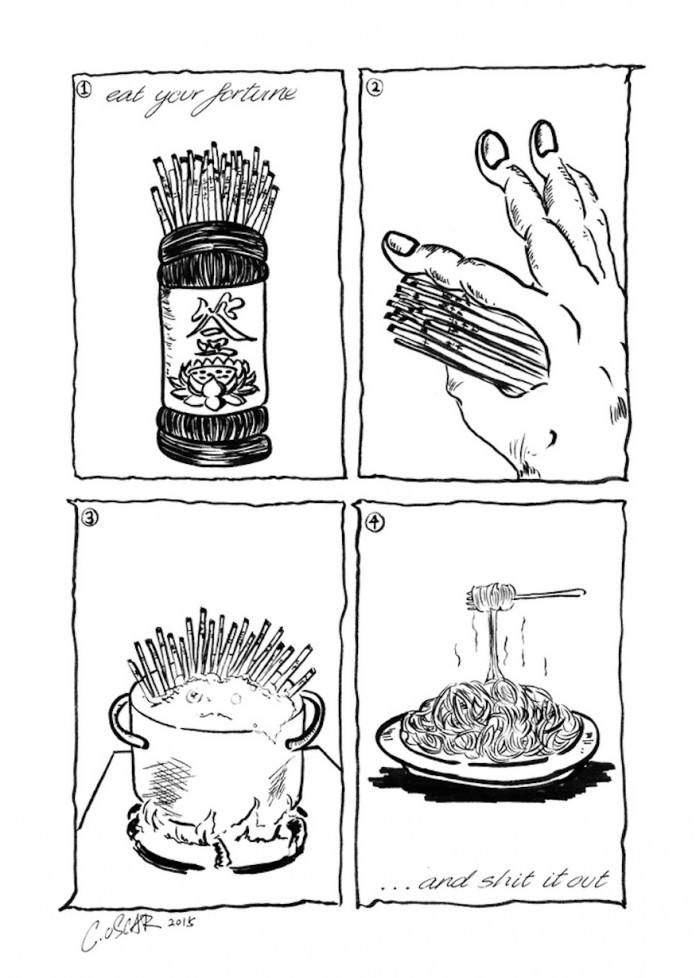 In one insert, Hong Kong artist Luke Ching Chin Wai teaches readers how to fry egg whites and yolks separately as a metaphor for the current constitutional principle "One Country, Two Systems" formulated by Chinese revolutionary Deng Xiaoping in the early 1980s. In another, New York-based writer Brian Kuan Wood's "Hong Kong Monster Blood Soup" is a recipe for making connections between all the old and new things in Hong Kong.
Para Site recently launched a 35-day Kickstarter campaign to fund the endeavour.