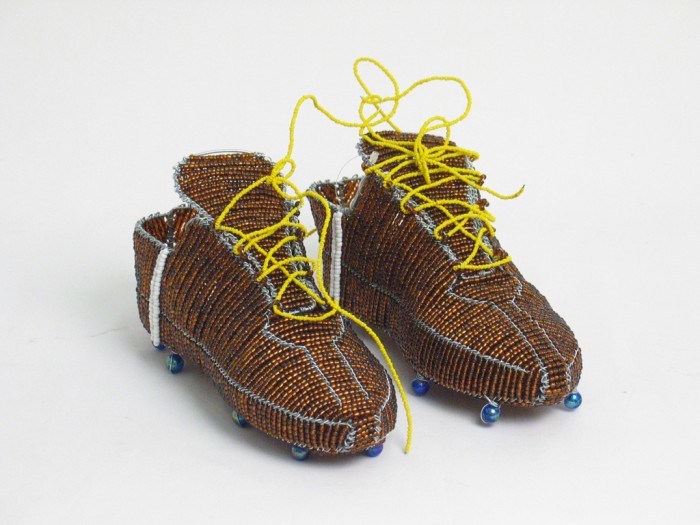 A vast range of 2010-related craft items, ranging from beaded soccer ball keyrings to lifesize wire models of soccer players, are being created to catch the eyes of the estimated 450 000 visitors expected this year for the FIFA World Cup.
The Cape Craft and Design Institute (CCDI) is rolling out a range of programmes to support the 1 400 craft enterprises on its database and help them maximise this once-in-a-lifetime marketing opportunity.
"We are sending out calls for products and are seeing some completely new 2010 event-related items, while others are adapting their existing lines," says manager Rose Reddy.
The CCDI is also offering workshops to build the creative and business skills of craft producers. The Visual Awareness Project, for example, includes site visits to iconic Western Cape destinations such as Robben Island and Cape Point as a means for product inspiration.
Western Cape crafters are also being invited to enter the best of their handmade products for an outstanding craft exhibition that will travel to some of the most prestigious venues and exhibitions in 2010.