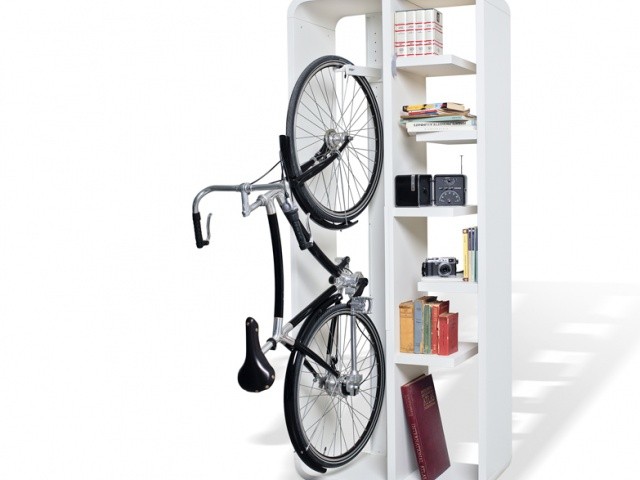 Two-in-one type storage solutions are great for use in ubran spaces.
And as cities around that world are becoming more cycle friendly, the Bookbike by Italian designers BYografia is a must-have storage system for cyclists and commuters.
Bookbike is a free-standing shelving unit that has place to hang a bicycle as well as stores things like books, electronics and other supplies.
The shelving unit is made of MDF fiberboard and curved plywood and is available in white or grey. The inside of Bookbike is covered in an anti-scratch materials, so there's no need to worry about the bicycle parts damaging the unit.
The point where the wheels of the bicycle make contact with the shelf is protected by a soft sheath of materials. It's also height adjustable, which makes Bookbike perfectly suited to holding bicycles of any size.