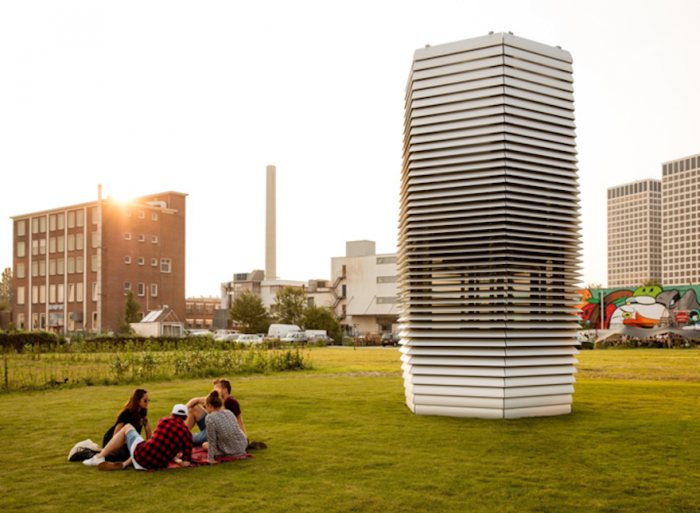 In partnership with the Chinese government, Netherlands-based design firm Studio Roosegaarde installed a smog-sucking vacuum tower in the city of Beijing. Notorious for its high levels of air pollution, Beijing's citizens often have to stay indoors to avoid pollution, or if they do brave the outside world, they're often pictured in masks. Now, according to artist and innovator Daan Roosegaarde, Beijing might have a sustainable solution.
The Smog Free Tower works as a vacuum cleaner, creating smog-free bubbles of public space, allowing people to breathe and experience clean air in a city otherwise blanketed in thick smog. According to the design firm, the tower uses environmentally friendly and patented ozone free ion technology to clean 30.000m3 per hour. It runs on green wind energy and uses no more electricity than a water-boiler (1170 watts).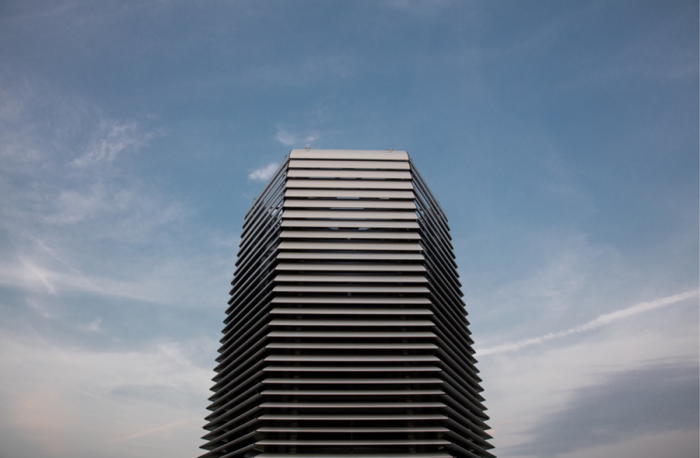 The project was launched in Beijing's D Park on 29 September 2016 and is already reporting promising results. It claims to capture and collect more than 75 per cent of the PM2.5 and PM10 airborne smog particles and releases clean air around the tower with a 360-degree coverage, creating an almost circular zone of clean air.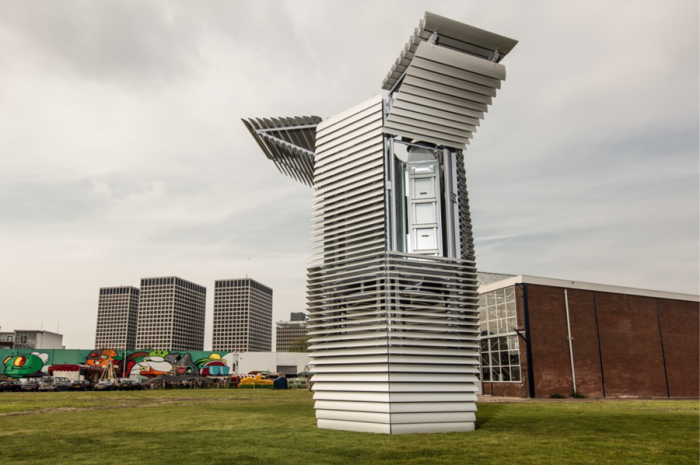 But what happens to the particles the tower collects? The second aim of Roosegaarde's project is to turn these particles into clean-air-souvenirs. The design firm recently released a new Smog Free Ring to commemorate the project's success in Beijing.
The Smog Free Ring is made of smog collected from the Smog Free Tower in Beijing as a tangible souvenir of the Smog Free Project. By sharing a Smog Free Ring, you donate 1000 m3 of clean air.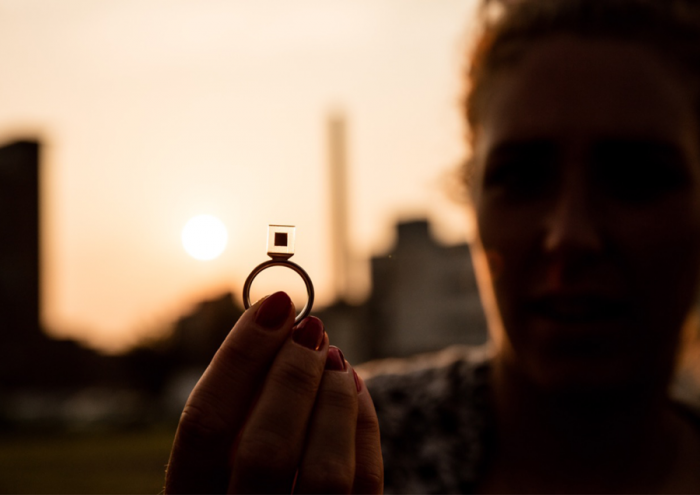 "Smog Free Project is about the dream of clean air and the beginning of a journey towards smarter cities. I am delighted to bring the Smog Free Project to the heart of the bustling creative community in Beijing and look forward to developing more joint ideas and solutions," said Roosegaarde.